Trump's Transportation Boondoggles
Donald Trump's budget calls for cuts to transportation spending, yet his administration keeps giving the green light to dubious projects.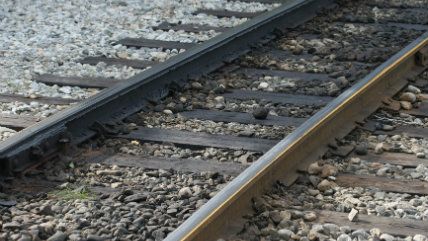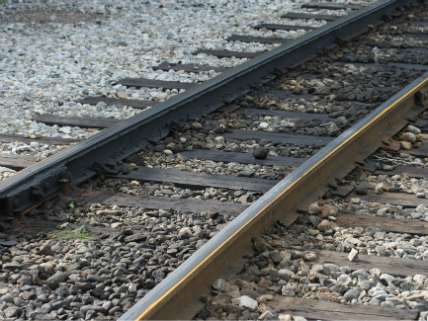 The Federal Transportation Administration has just approved $658 million to electrify commuter rail lines in Silicon Valley. That money will allow California's long-delayed and wildy over-budget high-speed rail project to pass through the area.
This approval came Monday even though the entire California GOP congressional delegation is opposed to the subsidy, and even though Transportation Secretary Elaine Chao said just last week that we don't have the money for it.
Baruch Feigenbaum—a transportation analyst at the Reason Foundation, the nonprofit that publishes this website—suspects that the administration buckled because Sen. Diane Feinstien (D–Ca.) pledged to oppose all Department of Transportation nominees if the funds weren't approved. "I think it was a decision that it just was not worth the political risk," he says. "There's no policy reason they would change."
That isn't the only dubious transit project getting a thumbs-up from Donald Trump's team. Also in their good graces is the currently stalled Maryland Purple Line, which would add another 16 miles of track to the fire-prone D.C. light rail system. The plans call for a cool $2 billion in public funds, $900 million of which would come from the feds.
Congress has already appropriated $325 million for the Purple Line, and the Federal Transportation Administration indicated this week that it will follow through with a full funding agreement. That leaves just one more hurdle: all the federal court rulings saying the project can't go forward until it conducts a more thorough study of the poor safety standards and ridership numbers of the light rail network that it plans to join.
As recently as March, the administration was promising to cut or phase out two major transportation grant programs. Now it's approving controversial rail projects that it could easily veto.
Trump's recently released 2018 budget blueprint leaves little room for this funding. The document calls for a 13 percent reduction in transportation expenditures, and a senior transportation official has declared that the department wants to "wind down new investments."
In principle, Feigenbaum says, this is the kind of transportation budget he can get behind. But what actually gets funded, he cautions, will probably look very different. "Congress," he notes, "is going to be the one with ultimate say." And there are few things legislators love more than bringing transit pork to their districts. That's why almost all the transportation cuts in Trump's "skinny budget" earlier this year were nixed.
If Trump can't even say no to a rail project advocated exclusively by the opposition party, at a time when that party is in the minority, there's little reason to think his latest proposal for transportation cuts will survive.