Is Offering a "Pill Cosby" Cocktail an Artifact of "Rape Culture" or a Critique of it?
Washington, D.C. bar pulls drink named for TV star after "highly predictable outcry."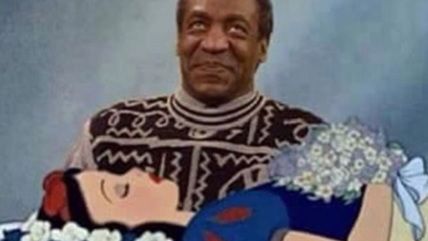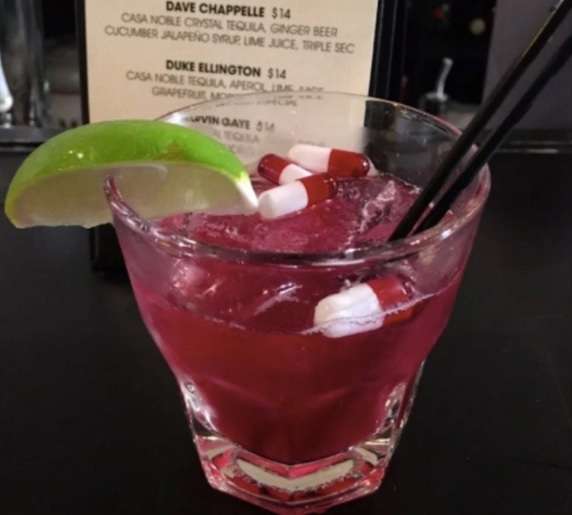 Diet Starts Monday, a Washington, D.C. bar, has pulled a drink called "the Pill Cosby" after Washingtonian magazine called attention to it.
The Pill Cosby was part of a menu at the recently opened Diet Starts Monday (2005 14th St. NW), which features cocktails named after African American celebrities like Duke Ellington, Marion Barry, and Dave Chappelle. Washingtonian unearthed the drink in a story this afternoon—one that promptly set off a firestorm of criticism and outrage that resulted in the restaurant pulling the drink.
Co-founder Davin Gentry, who launched the Diet Starts Monday clothing and sneaker line with DC natives John Geiger and Kevin "Scooty" Hallums, says the tequila-based hibiscus drink is partially meant to bring awareness to drugging in bars.

"It lets people be a little more aware," says Gentry.

Jury selection for Cosby's trial, in which he's accused of drugging and sexually assaulting Andrea Constand, started Monday. At least 60 women have accused Cosby of varying degrees of sexual assault and harassment, according to the Washington Post.

Gentry says the pill-topped cocktail, which appears on a list of others named after African-American celebrities with ties to DC (i.e. Dave Chapelle, Taraji P. Henson), also plays into the diet themes that run through the menu and clothes. Like the rest of brand, it's meant to push boundaries.
In questionable taste? Certainly. But is offering the drink actually participating in "rape culture," as various Twitter folks aver, or is it something else altogether, as the operators of the business suggest? Or maybe it's neither—maybe it's just tasteless joke that is neither particularly offensive nor edifying. Does everything need to have a higher value in order to justify its existence? I hope not.
Whatever answer you prefer is besides the point. Gentry and Hallums have pulled the cocktail in the face of criticism:
The drink has since been removed from the menu and we apologize to anyone who felt offended by this.

— Diet Starts Monday (@dietstartsmon__) May 22, 2017
Libertarian follow-up question: Is this an example of disciplining via market forces and/or voice (as opposed to exit or loyalty, in the parlance of Albert O. Hirschman)? Or is it simply the latest sign of political correctness and identity politics stamping out anything that anyone can find objectionable? And will the next casualty be "the Marvin Gaye," a drink whose name is at the bottom of the menu in the picture of the drink above and to the right? Gaye came to an ugly and sad end, shot to death by his own father even as his career was reviving in the mid-1980s.
Related: "Justin Trudeau, Castro's Death, and the Power of Twitter."