Colorado's Absurd War on Online Dog Walking Services
How big government and "big kennel" are conspiring against the sharing economy.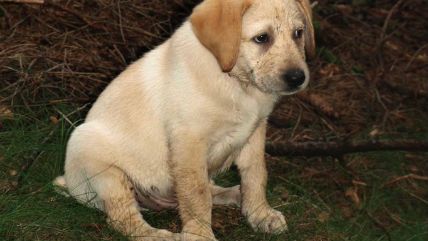 In over 10,000 cities in all 50 states, the online platform Rover offers pet owners the ability to connect with walkers and sitters with the ease that characterizes the growing sharing economy. There are over 100,000 people who earn money by working with the platform and Rover is just one of many "pet sharing" sites.
But according to the Colorado government, people who watch pets for money are breaking the law unless if they can get licensed as a commercial kennel—a requirement that is costly and unrealistic for people working out of their homes, often as a side job.
This is not simply a case of an outdated law failing to accommodate modern technology. There are more nefarious motives—those of special interests who want to protect their profits by keeping out new competition. As Americans For Tax Reform's John Kartch argues, it is time to add "Big Kennel" to the list of special interests that support ridiculous occupational licensing schemes.
Lisa Jacobson experienced the wrath of the kennel industry and its defenders in government firsthand. She started working with Rover a little over a year ago when she was in between careers. Even though Jacobson is a single mother of two, she could earn money to pay her mortgage through the work she found with Rover. Because of her five-star rating and unique skills, Jacobson was soon at the top of search results and her client list grew.
Unfortunately, her success attracted the attention of a large commercial kennel in Colorado Springs, which filed a complaint against her. Then an inspector from the Colorado Department of Agriculture came to her home and told Jacobson that she was advertising pet sitting without a kennel license. The inspector said that Jacobson had to get a state license or take down her Rover profile.
When Jacobson found out that the license came with a $400 nonrefundable application fee, she was torn. There was no way her home would be approved, since both carpet and hardwood floors are not allowed at commercial kennels, but she needed the income to support herself and her children. She decided to avoid legal trouble and took down her profile. In a single day, she lost all her income from Rover simply because state regulators refuse to recognize that watching someone's pet at home does not automatically turn a person into a large-scale kennel business.
After the initial shock of being shaken down by a government bureaucrat subsided, Jacobson decided to fight back. She joined others in testifying in favor of House Bill 1228, an effort by Colorado state legislators to restore some sanity to pet sharing regulations that is sponsored by Rep. Lois Landgraf (R), Rep. Dan Pabon (D), and Sen. Kevin Priola (R). This legislation would create a less costly and restrictive licensing structure for platforms such as Rover, as well as allowing people to watch up to three pets without needing a license. Even though hearings on the bill were dominated by opponents from the commercial kennel industry, it passed the Colorado Senate on April 27 by a vote of 33 to 1 and is now on the way to Gov. John Hickenlooper's desk.
Rover functions like other online platforms that characterize the sharing economy. Because of increased levels of information and connectivity provided by the internet, people with pets can easily connect with and vet potential dog walkers, sitters, and trainers. Now, instead of having to rely on a family member or friend to watch a dog when someone travels, the network of potential pet-care providers extends much further.
One clear advantage of online pet sitting platforms is that owners generally pay less than they would pay for their dog to stay at a kennel; Rover's average rate in 2015 was $25.00. But it is not just lower prices that has made dog sharing so attractive to pet owners. Owners can choose to have the sitter stay at their house with the dog or drop the dog off at the sitter's residence. They can choose whether to pay more for an established and experienced sitter or try a newer but less expensive one. Some benefits are more high-tech: owners can take advantage of Rover's GPS feature that allows them to track how far their pet has been walked.
As Jacobson's story shows, these new options for pet care benefit sitters as well. These individuals gain access to a source of income that offers a benefit integral to the success of the sharing economy: flexibility. Sitters can work as many or as few days as they like, or just when their schedule allows. As people on the Rover platform tend to be dog lovers anyway, they make money doing something that they love.
There is further proof that the current kennel licensing scheme is not primarily about public safety. During a Colorado General Assembly hearing on the bill, a representative from the state Department of Agriculture was asked if the commercial kennel license requirements applied to someone's daughter who was watching a friend's gerbil for a few days and a few dollars. Unbelievably, the state representative said that the law did cover this common, harmless practice. Colorado regulators are bowing to the absurd demands of special interests in the kennel industry and stretching the meaning of laws to take away consumer options and keep people out of work.
This fight goes far beyond Rover, Lisa Jacobson, and children watching their friends' gerbils. As technology continues to open innovative ways for Americans to live and work, some established interests are going to run to city halls, state capitals, or Washington, D.C. for protection. The fight over pet sitting in Colorado shows that state policymakers need to reform government regulations when they threaten Americans' ability to earn a living.