Texas Cop Kills Teen in Car Police Falsely Claimed Was Backing Up in 'Aggressive Manner'
Police chief says body cam footage showed car moving away from cops and not being driven aggressively.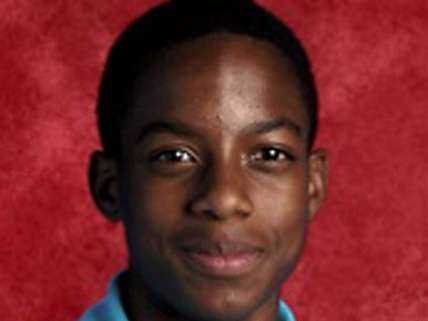 A Balch Springs, Texas, police officer who has not been identified shot and killed 15-year-old Jordan Edwards, who was the passenger in a car police initially insisted was backing down the road toward them "in an aggressive manner," before the police chief contradicted that account, saying the car was driving away from police when the officer shot at it, and was not being driven aggressively.
"It did not meet our core values," Jonathan Haber said, according to DallasNews.com.
Police were responding to a 911 call about "underage kids drunk walking around," according to NBC News.
The officers responsibile for the initial false narrative did not explain why they could not move out of the way. They also said they heard gun shots before the shooting. An attorney for the Edwards family said the surviving teems had heard gun shots at the party to which police were called, and left the home and went to their car because of that.
At a press conference the family attorney, Lee Merritt, insisted the teenagers in the car were not drinking and said they were not being charged with anything nor were they the reason police were called. He said the police account of the event would not hold up to scrutiny, and disputed the idea the car was backing up "in an aggressive manner." The police chief's statement, which came after Merritt's press conference, bear that out.
A medical examiner ruled Edwards' death a homicide, but as DallasNews.com explains, that doesn't necessarily mean anyone will be charged in the killing—the shooting is being investigated by the Dallas County Sheriff's Department and the district attorney's office. Merritt said he hoped the investigation would be impartial because it was not being conducted by the local police department.
Merritt pre-emptively dismissed attempts to smear Edwards' character, saying he was a straight-A student. "We've heard excuses before in the past: You know why it happens, because the dads aren't present," Merritt said, according to DallasNews.com "That excuse isn't here. Or the kid was violent. That excuse isn't present here."
The high school the ninth grade boy attended, Mesquite High School, said it was postponing a biology exam scheduled for today and had extra counselors on duty at the school.