In a Rush to Use Expiring Drugs, Arkansas Executed Two Men on Monday
These were executions of convenience.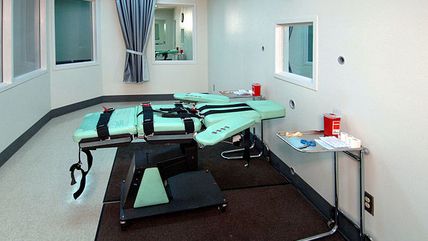 On Monday night, Arkansas executed Jack Jones and Marcel Williams, the first time two prisoners were executed on the same day since Aug. 10, 2000 in Texas.
These were executions of convenience. Arkansas had scheduled an unprecedented eight executions over the course of 10 days because the drugs the state had obtained through means shrouded in secrecy had a "use by" date of April 30th.
All of the men who are dead or were scheduled to die in Arkansas had issues with mental illness, intellectual disabilities, traumatic upbringings, and inadequate legal representation for their cases.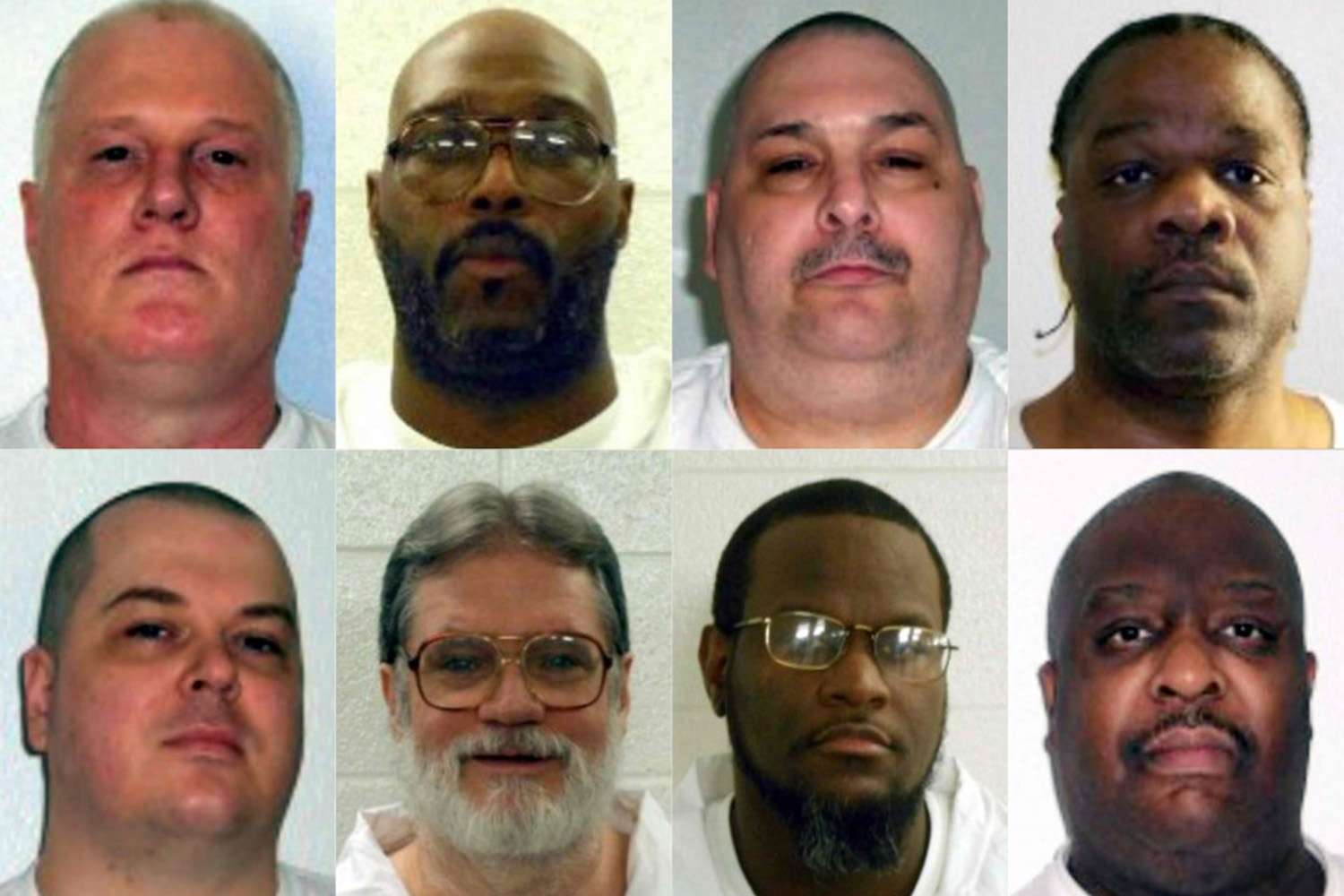 Last week, Arkansas executed Lendell Lee, a man who received woefully inadequate representation throughout his case and who claimed his innocence until his death. The state refused to test new DNA evidence ahead of his execution.
A fourth inmate, Kenneth Williams, is scheduled to be executed on Thursday. Stays for the other four inmates scheduled to die this month have been issued for a variety of reasons– including to test new DNA evidence and to decide whether one inmate is too mentally impaired to be executed.
This is the first time a state has scheduled multiple executions in a rush to kill as many inmates as it could before drugs expired. States have in the past gone to extreme lengths to obtain such drugs—in one case buying drugs from a man in India with no pharmaceutical background.
Jones had been sentenced to death for the rape and murder of Mary Phillips in 1995. Jones had left Phillips' 9-year-old daughter for dead, but she survived.
Jones had once been raped by three strangers who had abducted him. He had twice attempted suicide and months before the murder, he voluntarily committed himself to a mental hospital in Little Rock.
Defense attorneys for Jones presented none of his personal history during his trial.
Jones, his appeals exhausted and his execution cleared by the Supreme Court "had been pushed into the death chamber in a wheelchair having had one leg amputated as a result of diabetes," according to the Guardian. After making a statement, the execution began at 7:06 p.m. At 7:20 p.m. the state pronounced Jones dead.
In an emergency stay motion filed on Williams' behalf, lawyers allege the Arkansas Department of Corrections botched Jones' execution. "Infirmary staff tried unsuccessfully to place a central line in Mr. Jones's neck for 45 minutes before placing one elsewhere on his body."
They "did not wait 5 minutes to perform the consciousness check." And after five or six minutes after the execution drug was injected, "Mr. Jones was moving his lips and gulping for air," which lawyers say "is evidence of continued consciousness."
A federal district court judge granted Williams a temporary stay but just after 9:30 p.m. U.S. District Judge Kristine Baker lifted the stay. The state pronounced Williams dead at 10:33 p.m., 17 minutes after the execution began.
J.R. Davis, a spokesperson for Arkansas Governor Hutchinson's office told reporters for KATV 7 that all three executions the state has carried out so far "went flawlessly."
Williams had been sentenced to death for the rape and suffocation of 22-year-old mother, Stacy Errickson, in 1994. Williams raped two more women, both of whom survived. One of the victims, Dina Windle, appeared at Williams' clemency hearing last week pleading for the state to spare his life.
Governor Asa Hutchinson refused to speak with Windle on the day of Williams's scheduled execution.
Williams was also a victim of sexual abuse. His mother beat him daily as a child, and when he was 12-years-old, she pimped him out to older women in exchange for food. As an adolescent, Williams was gang-raped while in an adult prison.
Williams' attorney, Bill James, just out of law school, failed to present any of his history at the trial. "I'm sorry we didn't do the things that we needed to do to save you," James told Williams later.
In 2006 U.S. District Judge Leon Holmes overturned his 1997 death sentence, saying a jury might have recommended a life sentence had it heard Williams' terrible childhood story.
The 8th Circuit Court of Appeals cited the Antiterrorism and Effective Death Penalty Act (AEDPA) enacted by President Bill Clinton for overturning Holmes, which limited the habeas rights of inmates. Under the law, the Court concluded, Holmes shouldn't have been granted an evidentiary hearing on these mitigating factors. In 2010, the U.S. Supreme Court declined to hear the case.
The last time a state attempted to execute two death row inmates back-to-back, in 2014, Oklahoma called off the second execution after the first struggled for 43 minutes with the same drug combination used Monday in Arkansas and died of a heart attack.
Of the few states that still carry out executions in the United states, several have rushed to execute men and women as a result of an execution drug "shortage." Several of these inmates have had incompetent lawyers, who have had documented cases of mental impairment or abuse, who bordered on mentally disabled, who had been abused as children, experienced deep trauma in their lives, and who have reformed themselves while incarcerated.
Rarely do we execute men or women whose "extreme culpability makes them the most deserving of execution," as the Eighth Amendment to the U.S. Constitution requires.
Arkansas is no different here.