California Boy Scout Battles Porn Scourge in His Community
Enlisting the support of pseudo-science and local law enforcement along the way.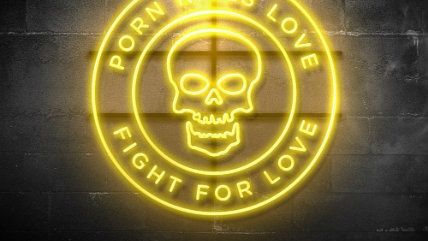 (Fight the New Drug / fightthenewdrug.org)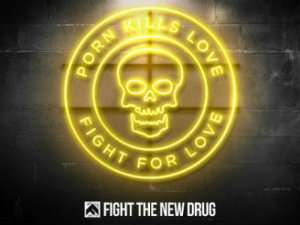 In deciding what he wanted to do for his final project, Parker Johnson—a 15 year old Eagle Scout candidate from Fountain View, Calif.—had initially thought of building a sand volleyball court in his local park.
Until Johnson became aware of a dangerous new drug epidemic sweeping through his school, affecting his classmates and others close to him. The drug? Pornography.
Parker says he was first alerted to the dangers of pornography from social media posts, confirming the scourge through online research and interviews with people damaged by or addicted to erotica.
Wanting to make the maximum impact on his community, he abandoned the volleyball court and launched a website to spread the news of what he calls "a silent threat to the health and well-being of children and teenagers."
The problem is the website is loaded with blatant factual inaccuracies and pseudoscientific papers scourced from groups of discredited anti-porn fantatics.
Most of this misleading or outright wrong information—including the fantastical claim that the $13 billion porn industry dwarfs the $200 billion company, Apple—comes from tbe Utah-based group Fight the New Drug.
Fight the New Drug bills itself as a grassroots "movement for love" looking to "raise awareness about the harmful nature of pornography using only facts, science, and personal accounts." The group started in 2009 as a social media enterprise and quickly graduated to anti-porn speechifying and presentations in high schools across Utah.
In a 'white paper,' How Porn Affects the Brain Like a Drug, faithfully reposted on Johnson's website, the group lays out its simple message that "to your brain, porn has the same effect as drugs."
The same paper claims porn causes a number of other neurological effects associated with drug use, such as an increased tolerance in the user that can only be satisfied by more porn, and withdrawal symptoms when one tries to walk away from the incognito browser window.
That paper also includes congressional testimony from Princeton University Prof. Jeffrey Satinover, who describes porn as a "form of heroin 100 times more powerful than before…injected directly to the brain through the eyes."
These claims, and many others made by the group have attracted a lot of fire for their lack of scientific rigor or factual accuracy.
In 2016, a group of four sex therapists wrote a scathing op-ed in the Salt Lake tribune in response to the group conducting sex education seminars in Utah high schools.
In that op-ed the authors point out the leaders and presenters of FTND are not mental health nor sexuality professionals, lack the needed training or expertise to educate students on these issues, and despite their claims of scientific rigor, make comments that are flat-out false.
"Drugs introduce chemicals into the brain. There is not a single study that demonstrates what neurochemicals are released in the brain when watching porn, nor that these neurochemicals are any different from those released while eating chocolate or watching football," the op-ed said.
Criticism hasn't dampened FTND's sails. Their website boasts of having put on over 400 presentations at schools, and received news coverage from outlets like CNN and NPR.
If anything, their movement might be gaining traction. Reason has previously covered the efforts of Utah lawmakers to label porn as a "public health crisis" and even allow "porn addicts" to sue adult websites. Similar legislation has passed in Virginia and South Dakota.
Which brings us back to Johnson, who has been taking meetings with school board officials, superintendents, religious leaders, and business owners. Johnson has the endorsement of the chief of police in Fountain View, his website says.
All these meetings are part of a broader effort to "begin a conversation about the dangers of pornography," as Johnson puts it. At the same time he is soliciting donations to bring Fight the New Drug to his campus in May, where the group will present their message in person.
With civil society—law enforcement and school officials—getting on board with this project, one wonders when the new drug fight will become the new drug war.