Food Freedom Movement Spreads to North Dakota
The right to sell what you make without overwhelming government regulation affirmed.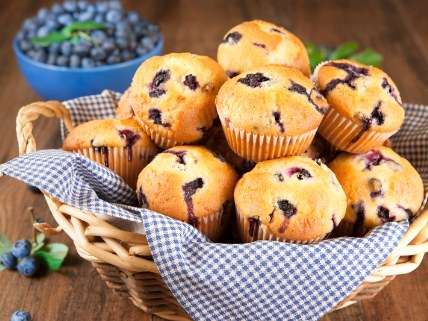 North Dakota is set to add to the small-but-growing list of states that boast "food freedom" legislation. The state legislature sent a food freedom bill to Gov. Doug Burgum (R) this week. He's indicated he'll sign the bill, which will open up direct-to-consumer sales of virtually any foods (save meat or raw dairy products) in the state.
North Dakota's law is fashioned after a groundbreaking Wyoming law, the Food Freedom Act. The Wyoming law, adopted in 2015, deregulated many direct-to-consumer food sales in the state.
Coincidentally, Wyoming lawmakers expanded the scope of that wildly successful law just last month. Among other things, Wyoming's expanded food-freedom law allows the sale of poultry and rabbit meat without mandatory inspections; permits sales of home-processed foods; and allows sales to occur in persons' homes.
I'm thrilled this important legislation has struck a chord and is spreading. Three key reasons I believe food-freedom legislation continues to spread are that it expands choices for farmers, home-based entrepreneurs, and consumers; it hasn't led to negative food-safety outcomes; and it enjoys bipartisan support.
On that latter point, a key feature of the 2015 Wyoming bill is that it passed with overwhelming bipartisan support. And last month's updates to the Food Freedom Act were co-sponsored by eight Republicans and two (of the state's nine) Democratic representatives.
Colorado's Democratic governor, John Hickenlooper, signed a food-freedom bill into law last year. That law, while more limited in scope than Wyoming's groundbreaking law, expanded permissible cottage food offerings in the state and allowed small farmers to slaughter and sell their own chickens directly to consumers.
Though food-freedom bills have secured strong bipartisan support, they've also faced their share of stiff opposition from unwavering supporters of rigid food-safety regulations. For example, the Wyoming Tribune Eagle editorial board warned in 2015 that the Food Freedom Act would "put Wyomingites' health—and even their lives—at risk." National advocates for stricter food-safety regulations, including Marion Nestle and Bill Marler, have also been critical of food-freedom legislation.
While these laws are in their infancy, it's noteworthy that the predictions of many of these opponents of food freedom that deregulation of direct-to-consumer food sales would result in an uptick in foodborne illness have not been realized. Not at all.
Wyoming State Rep. Tyler Lindholm (R) co-sponsored both the original Food Freedom Act in his state and the recent update to the law.
"Wyoming has seen the exact opposite that these do gooders predict," Lindholm told me in February. "Wyoming[']s local food options have exploded and we still have had 0 foodborne illness outbreaks due to this Act passing into law." That mirrors what he told me in 2016.
"Currently Wyoming has experienced none of the deaths that we were all warned would happen, and for that matter none of the illness[es] that were prophesized to take place upon passage of the bill," he said.
Even as food-safety issues haven't materialized, passing food-freedom laws is still a tough row to hoe.
In February, I wrote about a Montana bill, the Local Food Choice Act, which would have legalized the sale of homemade foods and "encourage[d] the expansion of agricultural sales by ranches, farms, and home-based producers" in the state. That bill stalled in committee last month.
"Legislators introduced Food Freedom bills in seven states during the 2017 legislative session—an indication that people are growing increasingly tired of the government denying their food choices by trying to protect them from themselves," said Pete Kennedy of the Farm-to-Consumer Legal Defense Fund (where I serve as a board member) in an email to me this week.
The fact only North Dakota's bill passed out of the state legislature is also an indication that these laws are spreading more slowly than farmers and consumers would prefer.
Where will food freedom legislation pop up next? Certainly, efforts will continue in states where the legislation fell short. It's also sure to spread to new states. I'm involved in early efforts in my new home, Washington State, to push for food freedom legislation here.
"Food freedom laws benefit the local economy, the bottom line of sustainable family farms, food security and the public health," Pete Kennedy tells me. "Their popularity will only increase as the movement continues back to a time when unregulated farmer-to-consumer direct commerce in this country was the norm."