Oklahoma Jury Rules in Favor of Army Vet Who Died in Jail Due to Neglect
Tulsa County owes $10.2 million in damages.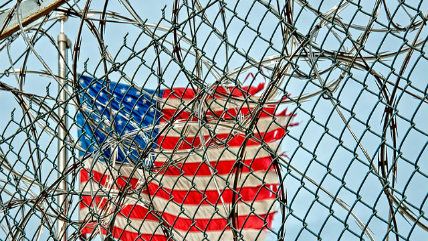 Back in October 2011, Army veteran Elliott Williams died in a Tulsa County, Oklahoma, jail cell after being denied medical care for a broken neck and left to lie on the floor, paralyzed, for days, the Tulsa World has reported.
Today, KRMG reports that a federal jury ruled in favor of Williams' estate and called for Tulsa County to pay $10.2 million in damages and for former Sheriff Stanley Glanze to pay $250,000.
Evidence presented in the case included video surveillance of the last 51 hours of Williams' life, which directly contradicted jail records that claimed he was eating and receiving medical care, per the KRMG report. Instead, the video revealed a horrible reality. Williams lay for days naked and paralyzed on the cell floor, with food occasionally tossed in and water kept just out of his reach. Repeated calls for help were ignored by both the prison guards and the medical personnel.
Williams was initially arrested in Owasso, Oklahoma, on a misdemeanor obstruction complaint, according to the World. Owasso officers responded to reports that he was suffering a mental breakdown, and he was taken into custody after he refused to obey police orders to remain seated. Instead, Williams reportedly approached officers and told them he wanted them to shoot him. He was pepper sprayed and taken to Tulsa County Jail, where he rammed his head into the door of a holding cell and broke his neck.
The state medical examiner ruled that Williams died of "complications of vertebrospinal injuries due to blunt force trauma" and was suffering from dehydration, per the World report.
"We believe that this prolonged and reckless neglect, in the way that they treated Elliot Williams in the Tulsa County jail, really constitutes one of the worst civil rights violations in U.S. history," Williams' estate lawyer, Dan Smolen, told KRMG.
Defense attorney Guy Fortney indicated to the World that he will be meeting with the current sheriff to discuss future plans, including potentially appealing the decision.
Williams' family meanwhile said the ruling, while satisfying, isn't enough. "No amount of money is going to bring him back," Williams' brother Kevin Williams told the World. "People need to be going to jail. There needs to be criminal charges filed."