What Do You Call a Tool to Help Uber Avoid Gov't Stings? A Good Start.
Company used a secret method of getting around regulators trying to shut them down. If only the rest of us were so lucky.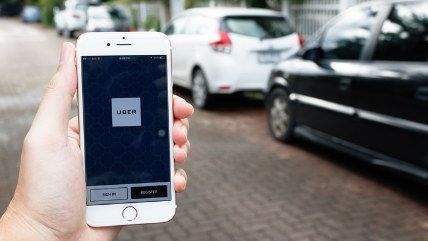 (Wutthichai Luemuang / Dreamstime.com)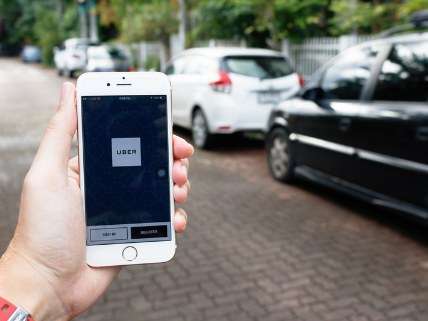 As Uber faces some public relations problems right now connected to complaints of sexual harrassment and mistreatment of its drivers, The New York Times has what it apparently thinks is an expose of sorts. It doesn't. Or at least it doesn't from the perspective of the lives of ordinary people.
The way journalist Mike Isaac has approached this story betrays a type of media bias that seems to naturally assume that government regulators are in charge of us all, and those who are trying to find ways to work around them are up to no good.
To wit, Uber uses a tool called "Greyball" to circumvent officials. It's a tool that Uber says is designed to help it deny ride requests to people who violate their terms of service, disrupt the system, or threaten their drivers. They also have been using it to operate in places where government officials have been trying to shut them down.
The story of the technology itself is genuinely fascinating, but it's caught up in this concept that Uber's behavior is villainous, possibly even illegal, though the expert Isaac consulted, a fellow Times contributor, could only make vague claims.
This tool essentially creates a fake ghost version of Uber. People who are "greyballed" could order cars via Uber's map and could watch them travel around. But the Uber drivers always canceled when the customer ordered a pickup. The cars were not actually real. They were fabricated by the app to trick the user into wasting time, without the user realizing they had been secretly been banned and maybe starting a new account.
Uber used this tool to operate in Portland, Oregon, as regulators attempted to use sting operations to catch them and shut them down. As the story explains, this all bothered authorities because Uber was employing people and putting them to work outside of their purview:
UberX essentially lets people who have passed a cursory background check and vehicle inspection to become an Uber driver quickly. In the past, many cities banned the service and declared it illegal.

That's because the ability to summon a noncommercial driver — which is how UberX drivers who use their private vehicles are typically categorized — often had no regulations around it. When Uber barreled into new markets, it capitalized on the lack of rules to quickly enlist UberX drivers, who were not commercially licensed, and put them to work before local regulators could prohibit them from doing so.

After authorities caught up, the company and officials generally clashed — Uber has run into legal hurdles with UberX in cities including Austin, Tex., Philadelphia and Tampa, Fla., as well as internationally. Eventually, the two sides came to an agreement, and regulators developed a legal framework for the low-cost service.
What's fascinating about the story is how it fails to identify a single person victimized by the Greyball tool other than the authorities who are unable to operate their stings. Meanwhile, as the story does note, it's the Uber drivers who faced harassment and had their cars impounded or ticketed by authorities, which Uber then had to reimburse. And in other countries, Uber drivers (and passengers) had to worry about actual physical attacks from workers in the entrenched taxi cartels.
As usual when we see stories like this, the defense always seems to be "Uber needs to follow the same rules as everybody else," and never "Everybody else should have the same freedom as Uber." The story is written with an unquestioned assumption that extensive government regulation of private transit is normal and expected. When I mentioned this sort of bias on Twitter, I got this response from a stranger:
"That's not media or institutional bias, that's a reality bias. Very few people are ok with inmates running the asylum"
My response there, as it is here, is that "inmates running the asylum" is "an interesting way to describe ostensibly free human beings."
Read the full Times story here. Clearly what should happen next is for Uber to find a way to turn that tool into an app for the rest of us to bypass unnecessary regulators out in the wild as well.