The Social Cost of Carbon and Congress: New at Reason
Underpins 80 federal regulations purportedly worth one trillion dollars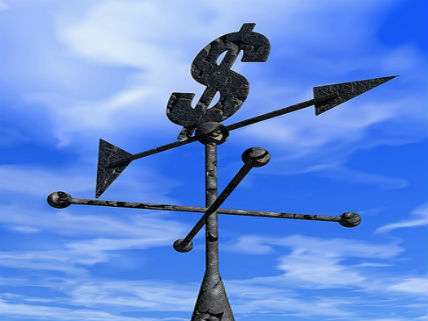 "The social cost of carbon is nothing but a political tool lacking scientific integrity and transparency conceived and utilized by an administration pushing a green agenda to the detriment of the American taxpayers," insisted Rep. Darin LaHood (R-Il.), chair of the Oversight Subcommittee of the House Committee on Science, Space and Technology. LaHood's remarks were made as he opened a hearing called "At What Cost? Examining the Social Cost of Carbon" earlier this week.
"This metric did not simply materialize out of thin, and dirty, air," countered Rep. Don Beyer (D-Va). Beyer argued that the social cost of carbon (SCC) metric was devised by the Obama administration through a process that "was transparent, has been open to public comment, has been validated over the years and, much like our climate, is not static and changes over time in response to updated inputs."
So what are these politicians fighting about? Read the column and find out about "the most important number that you've never heard of."