Interview: This Arkansas Republican Says Howard Zinn Books Are Too Scary for Students, Should Be Banned
State Rep. Kim Hendren wants to create a safe space from Zinn's radical leftist take on history.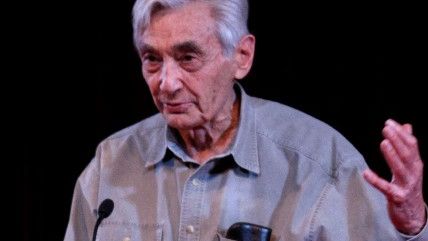 (Gobonobo/Wikimedia Commons)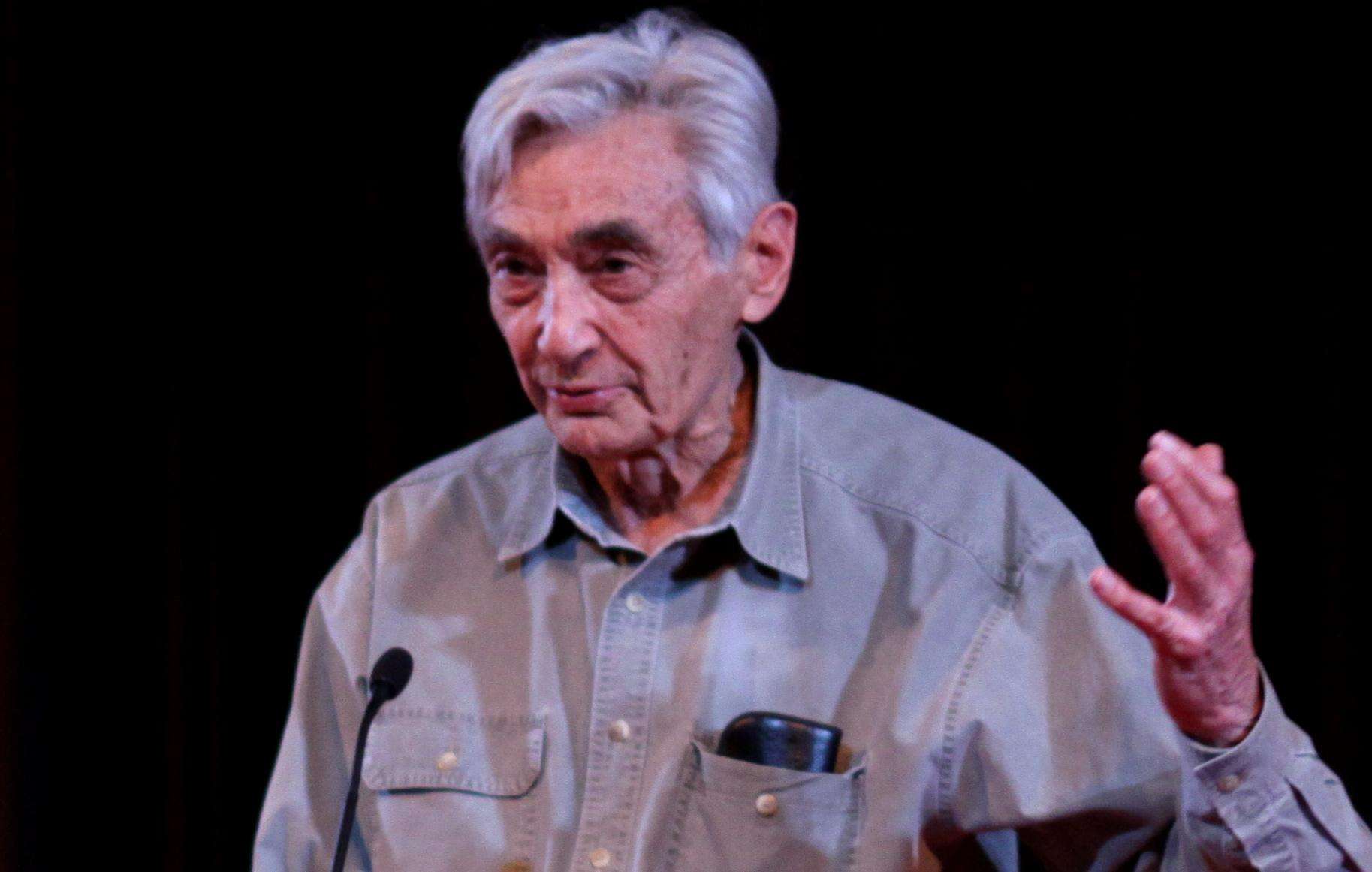 Arkansas State Rep. Kim Hendren (R) has introduced a one-page bill that would ban "study books or any other material authored by or concerning Howard Zinn" from the state's public schools, including charter schools.
Zinn has been dead since 2010, so it's not like he's a commentator on current social or political affairs, and he's not the kind of writer typically taught in high schools. But in a phone interview with Reason today, Rep. Hendren explained why he introduced legislation to protect Arkansas teenagers from hearing the ideas of the late radical leftist historian (and favorite of fictional Matt Damon characters).
Hendren, who says "he's not an expert" on Zinn, asserts that a number of his constituents have raised "concerns about some of the approaches that Howard Zinn has taken to history in the books he's written." He adds, "My basic personal philosophy is I think we ought to be open to hearing both sides of the situation and then try to do what's best for ourselves and our country. That's what will happen with this bill."
The 79-year-old legislator — who also happens to be the brother-in-law of Arkansas Gov. Asa Hutchinson (R) — clarified that the bill is only meant to apply to elementary and secondary schools, not public colleges.
When asked if he thinks this bill could set a precedent allowing for left-leaning states to ban conservative historians' perspectives from being considered in public education, Hendren said, "Ultimately the parents have a little more responsibility to what [children] are exposed to until they are a little bit older to be able to exercise more judgment. In college and so forth, I have no problem with it." Hendren says his concern is primarily with providing equal time for opposing political viewpoints to avoid "indoctrination" of one point of view, and that his aim with this bill is not necessarily seeing his bill passed in its current form, but rather, to spark a conversation and debate.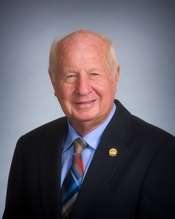 Hendren tells Reason that since news of his bill was first reported by the Arkansas Times, he has been inundated with hostile phone calls and tweets. He adds that he doesn't think he's done anything to make people think he's "a bad American or somebody that ought to be degraded or called a cracker."
In late 2016 Hendren introduced a bill that would ban students from possessing any personal electronic or digital devices while at school, including video game consoles, cell phones, cameras, tablets, and pagers (what year is this?). Explaining his motivation for introducing the bill, Hendren told KATV, "If it's going to allow a young boy in that class to email, or however they do…Instagram or whatever they do, a girl in their class to send him a nude or partial nude picture, which is going on now in the public schools, it ought not be done in the classroom."
As a state senator running for a U.S. Senate seat in 2009, Hendren found himself in hot water when he referred to Sen. Charles Schumer (D-N.Y.) as "that Jew." Hendren later apologized and tried to explain away his gaffe by saying, "I don't use a Teleprompter, and occasionally I put my foot in my month…I was attempting to explain that unlike Sen. Schumer, I believe in traditional values, like we used to see on 'The Andy Griffith Show.'"
Telling Reason that he doesn't "think it harms people to discuss what we are discussing here," Hendren hopes for "an intelligent, respectful debate" in the Arkansas House of Representatives, adding, "we Arkansas folks think we ought to listen to each other and then try to work out a solution that's best for us and our country and our state and our young people."
Of the people he says are conflating his actions with book-burning — or those that would describe his bill as fundamentally hostile to free speech and which could open the floodgates for any state government to ban ideas it deems beyond the pale — Hendren says, "I know they are going to get after me, but the moral part of me — because I accept salary from the state of Arkansas and I've introduced this bill — I just need to stand up and take responsibility for it, and that's what I plan to do. So I hope you'll pray for me as I continue to do that."