Anthony L. Fisher's Feature Film Sidewalk Traffic Now Available on iTunes, Amazon, and VOD
The indie comedy/drama about new fatherhood, depression, and holding onto your dreams is now available to rent or buy on most major VOD platforms.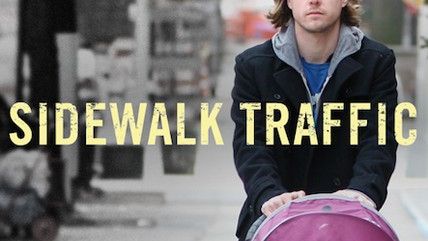 (Sidewalk Productions/Random Media/The Orchard)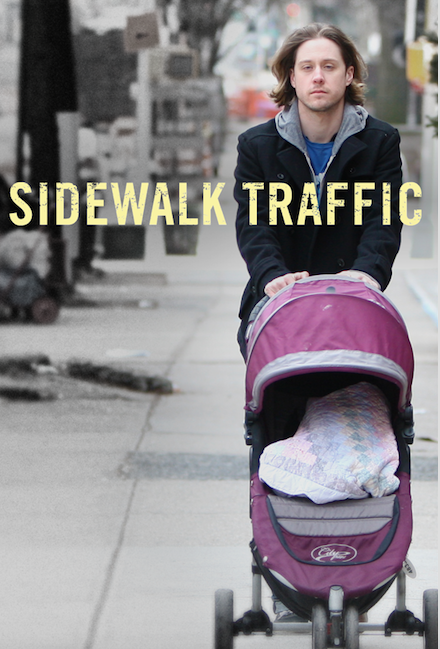 In an alternate timeline when I'm not doing intrepid reporting for Reason, I'm making independent films, and I'm proud to announce my first feature film as a Writer/Director—Sidewalk Traffic—was released by Random Media and The Orchard this week.
It's a comedy/drama loosely dealing with themes like depression, new fatherhood, betrayal, urban malaise, and unemployment—but, you know, funny.
You can buy or rent the film on iTunes, Amazon, Playstation, XBox, and many cable and satellite VOD platforms.
Here's the film's synopsis:
When Declan, a 30 year old husband and new father is squeezed out of a promotion, he finds himself wracked by internal crises, including career envy, bitterness over bad breaks and the still-lingering fallout from the suicide of his former creative partner. Searching for salvation, Declan surrenders to the role of stay-at-home dad, and is forced to face his demons while pushing strollers, changing diapers and heating up bottles all the while working to resurrect his dreams.
Sidewalk Traffic's cast includes Johnny Hopkins (The Leftovers), Erin Darke (Good Girls Revolt, Don't Think Twice), Heather Matarazzo (Welcome to the Dollhouse), Samm Levine (Freaks and Geeks), Tom Shillue (Red Eye with Tom Shillue), and Reason's own Kurt Loder. The film screened at over 30 international film festivals, winning the Audience Award at the Lower East Side Film Festival and Best Microbudget Feature at the Berlin Independent Film Festival.
Watch the trailer below, and then show your support for indie filmmaking by buying or renting the film at iTunes here.