Milo Booted from CPAC, Trump Picks New Security Adviser, More Anti-Trump Rallies: P.M. Links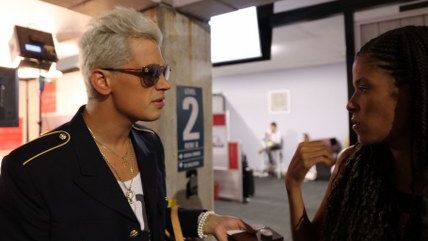 (Mark Reinstein/ZUMA Press/Newscom)
Mark Reinstein/ZUMA Press/Newscom

President Donald Trump has picked Lt. Gen. H.R. McMaster to replace Michael Flynn as National Security Adviser.

Milo Yiannopoulos has been disinvited from speaking at CPAC over a controversial recording of an interview which suggested he supports sexual relationships between underage boys and adult men (he says now he supports no such thing).
Vice President Mike Pence is off in Brussels attempting to convince Europe that the Trump administration supports the European Union and NATO.
Swedish police who were interviewed for the film that was used for Fox's news report that the country was having crime problems because of immigration say that their quotes were misrepresented. They were talking about high-crime areas, but say they made no mention of immigration or any role immigration might have played. Trump used the Fox report to say Sweden was having crime problems in a weekend rally.
More protesters took to the street today for "Not My President's Day" anti-Trump rallies.
Elsewhere, a business owner is defending firing employees who didn't show up to work on "A Day Without Immigrants" protest, which is a reminder that this technique of proving your value doesn't work if it turns out you can be easily replaced.
Nearly a dozen folks just walked through an unmanned security checkpoint at John F. Kennedy International Airport in New York City without ever being screened by TSA and boarded planes.
Follow us on Facebook and Twitter, and don't forget to sign up for Reason's daily updates for more content.