Protests Over Alleged Rape by French Police Turn Violent
An initial police investigation found the rape of a 22-year-old was 'accidental.'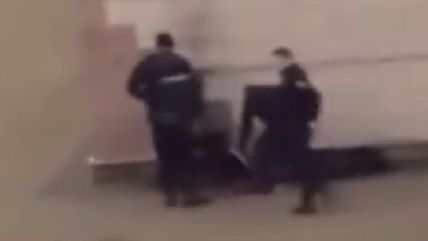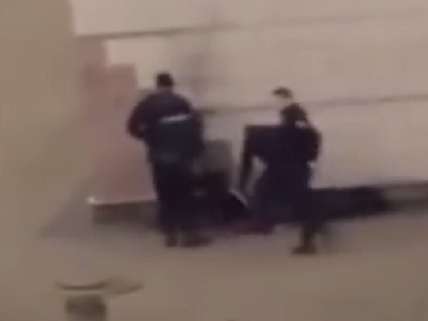 The suburbs of Paris have been rocked by protests, some violent, since the alleged rape by police officers of a 22-year-old black Frenchman identified only as Theo—he was arrested during an ID check.
Last night's protests turned violent again, with some protesters reportedly throwing objects at cops and setting vehicles on fire and police responding by using tear gas on crowds of protesters. A group of officers were caught on tape telling protesters they were going to "fuck [them] in the ass."
An initial investigation by police into last week's incident found that the alleged rape was an accident and there was "insufficient evidence" to substantiate the sexual assault claim, The Independent reported. One lawyer argued an expandable baton penetrated Theo's anus "by accident." Police have reviewed a video not made publicly available—one police source told French media Theo's pants "slipped down on their own." Frederic Lagache, deputy secretary general of the French national police union, Alliance Police Nationale, complained that the four officers were "victims of a media flood" and that they were "going to trial before the trial."
President Francois Hollande visited Theo in the hospital after the first riots last week, spending thirty minutes at his bedside. Theo reportedly told protesters to "stop the war and stay united" and said he trusted the justice system to work. One of the four officers involved in Theo's arrest was charged with rape, the other three with assault—they have all been suspended.
Last week, a police spokesperson said eight officers could have been killed in one night of rioting—no police officers were actually reported killed.
France saw riots in 2005 after two African immigrant teens reportedly running from police were electrocuted to death after reaching an electricity substation at a dead end alley—officials eventually denied police were chasing those specific teens.
The anti-immigration National Front's Marine LePen, a candidate for president in this year's election, said in a statement that protesters were "gangs of scum that nothing seems to be able to stop anymore, and certainly not the courts in a overall context of decadence."
Watch a portion of the arrest caught on video and posted online below: