Does Digital Literacy Require More Gatekeepers?
Or does power need to be more dispersed?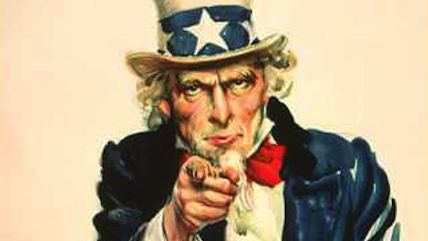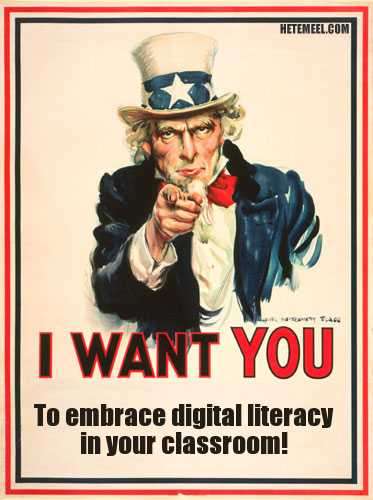 "A deep political divide is starting to open up in digital literacy discussions," argues Bryan Alexander, an academic turned consultant who writes frequently about education and technology. This division doesn't separate left from right or Red from Blue. "It's a split between those who think people should assume the power to make decisions about information and media, and those who prefer to build up authorities to help us cope with the digital world. On the one side, lower-case-d democrats; on the others, neo-gatekeepers."
For an example, think of the "fake news" debate. If you think the best response to the plague of viral Facebook hoaxes is to give power to a committee charged with sorting true stories from false, you're with the gatekeepers. A democrat wouldn't be opposed to organized factchecking, but he would see such efforts as part of a larger system of mutual peer review where everyone is fallible and no one is the final authority.
The first lower-case-d democrat that Alexander cites is me, so there's not much mystery about where I fall on this spectrum. By the end of the post, Alexander has confessed his bias toward the democratic tribe too. But his chief interest, he writes, is
how this political divide plays out for educators, from K-12 teachers to colleges faculty and staff, to museum and library professionals. How will we and our institutions stake out positions on this continuum, from democrats to neo-gatekeepers?

I can see incentives and professional reasons for hewing to either pole. Institutions and professions often function as gatekeepers, after all. At the same time each of these fields also has an ethos of empowering their students/users/patrons. Some of these institutions are closely tied up to authorities, such as active churches or states, while others see themselves as independent spaces. Each has taken up a related range of positions on previous digital issues, such as web sites, open education resources, and social media.
And then there's the elephant in the room, or rather the donkey: "Many of these professionals tack Democratic in terms of party politics." That's Democratic with a big D, and not necessarily a small one. The Dems are out of power right now, and so in some cases they may feel more suspicious than usual about gatekeepers. But "#resistance can also mean the recreation of authority sapped by the November electoral disaster."
Anyway, the post does a nice job of laying out a spectrum of positions, and I'm not just saying that because it quotes me liberally. To read the whole thing, go here.