Texas Sought Banned Death Penalty Drugs From Overseas Party Dealers
In the future, President Trump's lifelong fanaticism for capital punishment could make such shady deals unnecessary.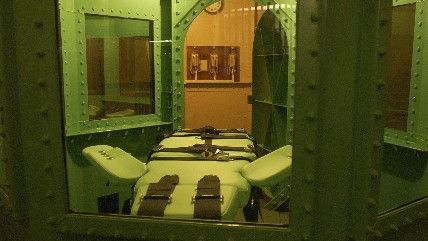 (Brian Baer/ZUMA Press/Newscom)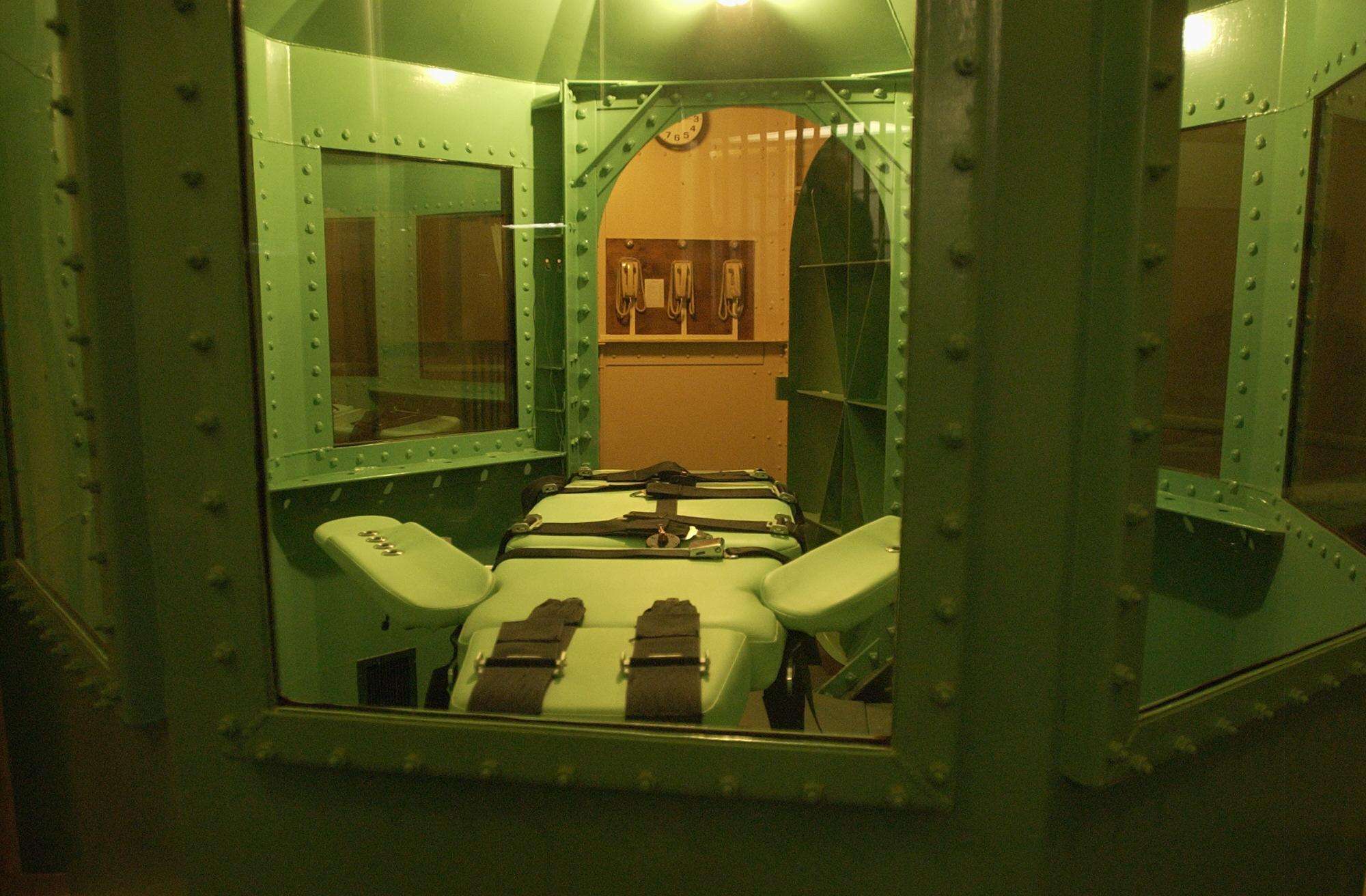 The state of Texas—hell bent on procuring banned drugs to be used in lethal injection executions—nearly completed a deal with five party drug dealers in India before the men were arrested.
According to an absolutely bonkers report in Buzzfeed, Indian court documents reveal Provizer Pharma—the company equally owned by five Indian men in their twentires—was selling "psychotropic drugs and opioids illegally to people in the US and Europe," but also had a deal in principle with Texas' Department of Criminal Justice (TDCJ) to sell the agency sodium thiopental, a drug used in lethal injections.
The TDCJ wrote in a statement, "The agency has not engaged in any transaction with this company," which would technically be true, because the five men from Provinzer Pharma were arrested by India's Narcotics Control Bureau while picking up returned packages loaded with illegal drugs at a FedEx store in Surat before Provinzer's sale of sodium thiopental to the state of Texas could be completed.
But per a Drug Enforcement Agency (DEA) report obtained by Buzzfeed, the TDCJ tipped off the DEA of the planned purchase, and even named Provinzer Pharma as the vendor.
Buzzfeed adds, "It's unclear how the Texas Department of Criminal Justice found this small company in India that made the rounds on Internet message boards for teens and 20-somethings looking to buy drugs without a prescription," but an American named Chris Harris ended up replacing Provinzer Pharma as Texas' drug supplier. Harris has made sales of death penalty drugs to four states—earning over $100,000—but each time the drugs have been detained by the Food and Drug Administration (FDA).
As we've reported at Reason, death penalty states have had a hell of a time in recent years trying to get their hands on drugs used in executions, partially due to a European Union (EU) ban on the sale of such drugs to state governments that allow capital punishment, but also due to public backlash over the many executions which were botched because of drugs of questionable provenance and quality.
The final status of the FDA-impounded shipments of sodium thiopental from India is still unsettled. The U.S.'s lone manufacturer of the drug stopped producing it because of its use in executions, and for a time, the Obama administration's FDA allowed states to import the drug, but the agency was eventually ordered by a federal court that it had "a mandatory obligation" to keep the "the misbranded and unapproved drug, thiopental" out of the U.S.
That ruling came down in 2012, and has served as the FDA's go-to reasoning for refusing to release the detained shipments of drugs paid for by certain states' dollars.
Earlier this month, the Texas Department of Criminal Justice filed suit against the FDA, demanding the release of the drugs. Ars Technica reports Texas Attorney General Ken Paxton accused the FDA of "gross incompetence or willful obstruction" in refusing to make a final decision on the fate of the impounded drugs. Paxton's main argument is that the state has a "responsibility to carry out its law enforcement duties"—which includes executions—and thus should be granted a "law enforcement exemption" and be permitted to import sodium thiopental.
President Donald Trump might be the most enthusiastic proponent of capital punishment ever to inhabit the White House. It's one of the few policy positions on which he has never wavered, having taken a full-page ad in four major New York newspapers back in 1989 demanding "BRING BACK THE DEATH PENALTY", as well as writing in his 1997 book Trump: The Art of the Comeback, "I believe in an eye for an eye." In 2010, Trump said the punishment for WikiLeaks' publishing of classified documents provided by Chelsea Manning should be "the death penalty or something."
When Trump gets around to appointing a new FDA commissioner, he could direct the agency to stand down on its opposition to importing the drugs, which could theoretically help states like Texas make the case that the current court-imposed injunction should be done away with in deference to the FDA's wishes.
I reported on the numerous legal challenges to death penalty states—and their unwillingness to reveal the sources of their execution drugs—in the Reason TV documentary "The Battle for Death Penalty Transparency," which you can watch below.