Trump Definitively Forsakes His Promise to Release His Tax Returns
"People didn't care," says an adviser. "They voted for him."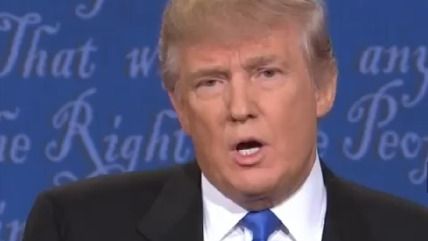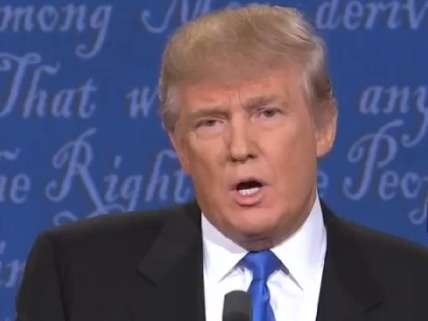 After repeatedly promising to release his tax returns, Donald Trump has definitively reneged on that commitment. "He's not going to release his tax returns," presidential counselor Kellyanne Conway said in an interview on ABC's This Week yesterday. "We litigated this all through the election. People didn't care. They voted for him."
President Trump has no legal obligation to let Americans see his tax returns, but in refusing to do so before the election he broke with the practice of every major-party presidential nominee since 1980. Now he has abandoned any pretense of sticking to the promises he made on this subject while running for president:
February 25, 2015: "I would release tax returns….I would certainly show tax returns if it was necessary….I have no objection to certainly showing tax returns."
January 24, 2016: "We're working on that now. I have very big returns, as you know, and I have everything all approved and very beautiful, and we'll be working that over in the next period of time….We're working on it right now, and at the appropriate time you'll be very satisfied."
February 25, 2016: "I will absolutely give my return, but I'm being audited now for two or three years, so I can't do it until the audit is finished, obviously."
May 10, 2016: "I'll release. Hopefully before the election I'll release."
September 26, 2016: "I don't mind releasing—I'm under a routine audit. And it'll be released….As soon as the audit's finished, it will be released."
October 9, 2016: "As soon as my routine audit is finished, I'll release my returns. I'll be very proud to. They're actually quite great."
As Peter Suderman noted last summer, the audit excuse was always bogus: Trump was free to release his tax returns whenever he wanted. But after Trump accepted his party's nomination in July, Suderman wrote, his campaign manager "confirmed what Trump's year-plus-long dodge on the matter has always implied: Donald Trump won't release his tax returns before the presidential election this November." Or afterward, it turns out.
Although Conway claimed "people didn't care" about Trump's tax returns, the fact that he won the election despite refusing to release them does not mean they contain no information of public interest. A CNN poll conducted in late September and early October found that 73 percent of voters thought he should release his tax returns. Last week an ABC News/Washington Post poll found that 74 percent of American adults still thought the public should be able to see the president's returns.
It's not clear what exactly Trump is hiding. Perhaps the returns would show that the billionaire developer pays no federal income tax (something he has repeatedly hinted), that he does not give much to charity, or that his earnings are not as robust as he would like people to believe. Maybe the returns would reveal potential conflicts of interest. Or maybe the most revealing thing is how readily Trump has forsaken his unambiguous pledge of transparency.
Update: Supplying alternative facts on Twitter this morning, Kellyanne Conway said her statement that Trump is "not going to release his tax returns" did not mean that Trump is not going to release his tax returns. Rather, his position is the "same [as] from [the] campaign: POTUS is under audit and will not release until that is completed." I predict this audit will take at least four more years, possibly eight.