Soliciting Sex Could Lead to 10 Years Prison in Connecticut
State also mandates that hotels keep all guest records for six months, train staff on how to spot prostitution.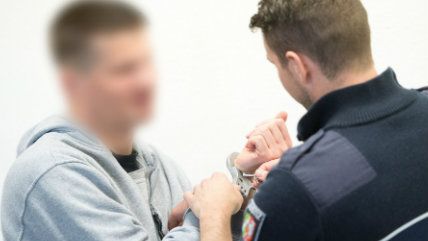 (Marius Becker/dpa/picture-alliance/Newscom)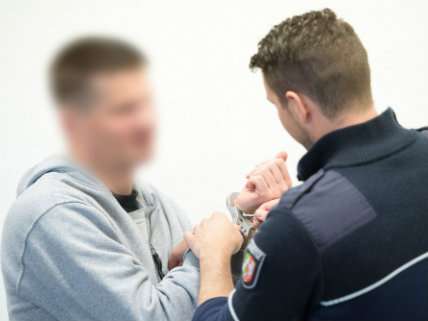 Attempting to pay for sex could become a felony offense in Connecticut. Last week, newly sworn-in Democratic state Rep. Liz Linehan introduced a bill that would take the crime of "patronizing a prostitute" from a class A misdemeanor, punishable by a maximum one year in prison, to a Class C felony, which comes with a mandatory minimum prison sentence of one year and a possible 10 years in prison, plus a fine of up to $10,000. Linehan's measure would also require anyone convicted of the offense more than once to register as a sex offender.
"That we continue to punish sex workers—many of whom have been coerced into this work or do it out of economic desperation—without looking at the other side of the equation just doesn't make sense," Linehan said.
But Linehan's bill wouldn't do anything to change the fact that sex workers are arrested for prostitution (also currently a class A misdemeanor in Connecticut), it would just drastically enhance penalties for their clients. And this can further punish sex workers and put them at risk, by limiting the pool of customers to only those willing to risk severe punishment or making clients less willing to submit to screening processes and other measures that protect sex-worker safety and health. If Linehan actually cares about helping those who sell sex out of economic desperation, she wouldn't seek to stymie their earning potential while driving their activities further underground.
Connecticut is currently in the midst of rolling out another prostitution-related measure, passed in 2016. Under the new law, all hotel and motel employees are required to undergo training on how to spot human trafficking and "activities related to human trafficking." But like so many "human trafficking awareness" shams, the hotel-employee training really only encourages people to report any and all suspected prostitution—a move that not only harms sex workers but also those in groups most likely to be stereotyped as sex workers. (Already, we've seen flight-attendant "trafficking" training result in the detention of random Asian women.)
The new law also requires all hotels, motels, and inns to keep records and receipts for all guests for at least six months.