Obama Surpasses Wilson's Commutation Record
The president has now shortened more sentences than any of his predecessors.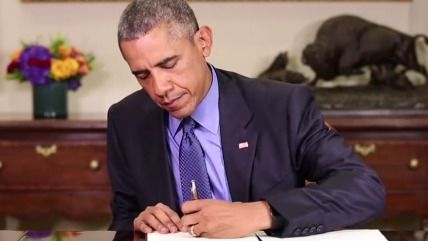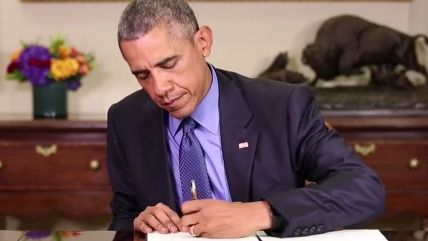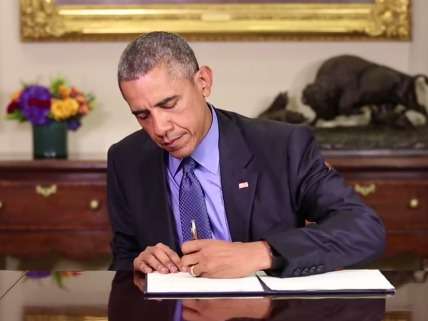 Yesterday President Obama commuted the sentences of 209 federal prisoners, raising his eight-year total to 1,385. That's more commutations than any other president in U.S. history—Woodrow Wilson, the previous record holder, issued 1,366—and more than Obama's 12 most recent predecessors combined. Drug offenders account for all but 13 of the prisoners who have received commutations from Obama, including 504 who were serving life terms for nonviolent crimes.
Obama's commutation total is less impressive as a share of federal prisoners (less than 1 percent) or as a share of the petitions he has received (4.3 percent, which makes him much more merciful than his four most recent predecessors, substantially more merciful than Jimmy Carter, about as merciful as Gerald Ford, and less merciful than Richard Nixon). But it is remarkable that Obama managed as many commutations as he did, given his very slow start. He shortened just one sentence during his first term and just 21 during his first six years. More than 98 percent of his commutations were granted in the last two years of his administration, 87 percent of them since last March.
While presidents do tend to concentrate acts of clemency toward the end of their terms, nothing like Obama's wait-and-hurry-up pattern has ever been seen before. Clemency expert P.S. Ruckman Jr. calculates that Obama's fourth-year clemency surge in his current term is about 18 times as big as the presidential average. Another way of putting it: Obama has tried hard to make up for lost time.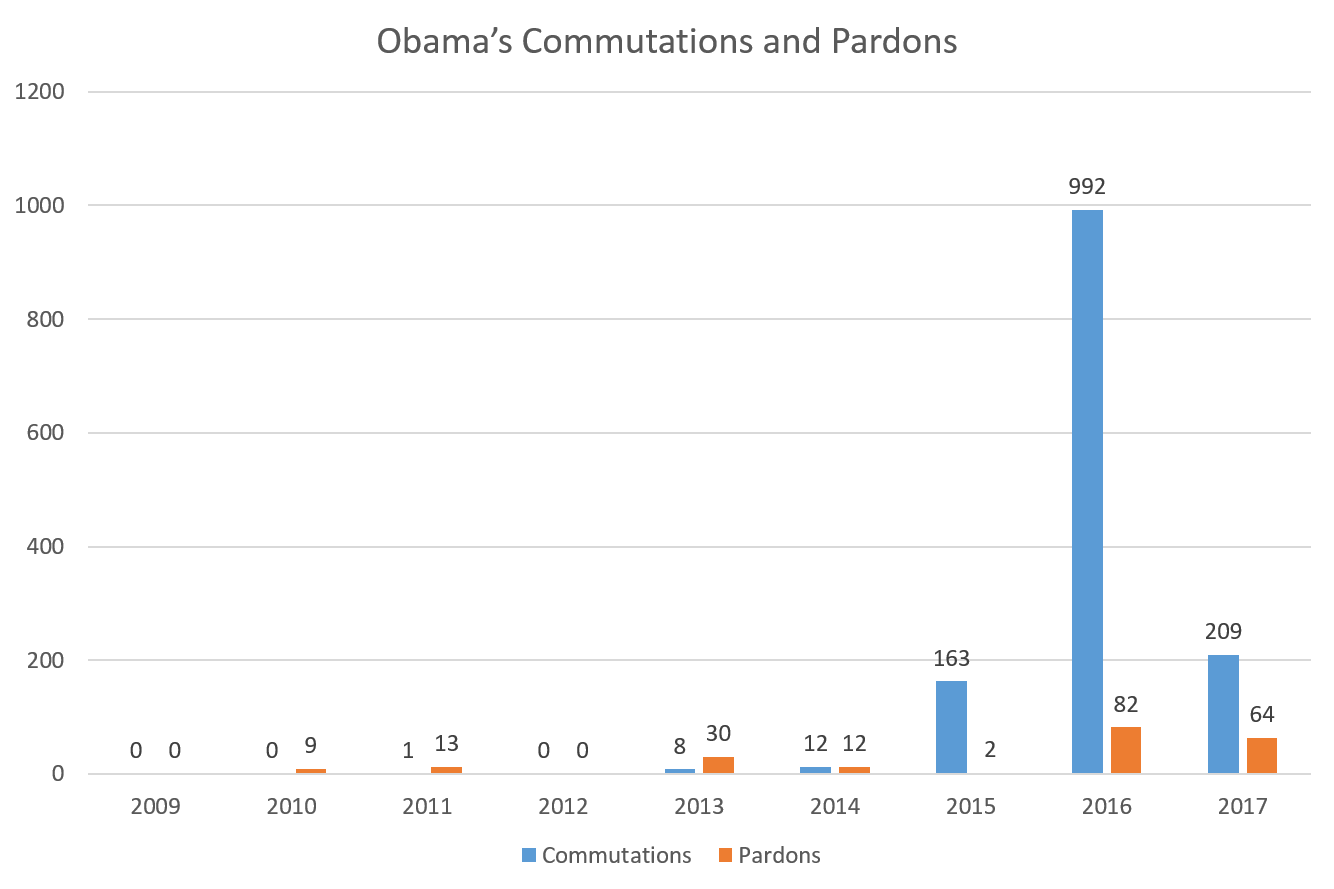 "We are grateful to President Obama, and we are hopeful for more commutations in his final days in office," says Cynthia Roseberry, project manager for Clemency Project 2014, a consortium of volunteer lawyers who have helped the Justice Department sort through tens of thousands of commutation petitions. Roseberry reports that the umbrella group recommended about half of the applicants who have received commutations.
Although Obama received a lot more commutation petitions than any other president, the Justice Department's capacity for considering them did not increase commensurately, and the process was plagued by understaffing and bottlenecks. "President Obama was, at the end of his second term, extraordinarily generous with commutations of sentence for drug offenders," Ruckman writes. But he adds that because Obama has not made any institutional changes in the clemency process, it "pretty much remains a big bag of 'no.'"
Obama's has issued fewer pardons (which clear people's records, typically long after they have served their sentences) than commutations, a reversal of the usual pattern for recent presidents. He granted 64 pardons yesterday, raising his total to 212, which is fewer than every modern president except the Bushes. Drug offenders account for most (61 percent) of the pardon recipients. Yesterday's group included Gen. James Cartwright, former vice chairman of the Joint Chiefs of Staff, who last year admitted lying to the FBI about his conversations with reporters covering U.S. efforts to sabotage Iran's nuclear program. Since Cartwright has not been sentenced yet, the pardon means he will avoid any jail time.