The Perils and Promise of International Food Safety
Food safety-just like food production and sales-is an increasingly global effort.
(DreamPictures Blend Images/Newscom)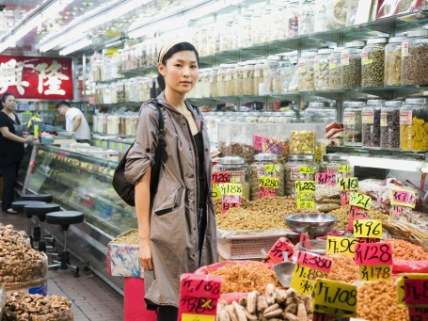 "China's top leadership has called for more efforts to ensure food safety," a China-based news service reported last week, "noting there are still many problems despite an improving food safety situation."
By most accounts, it appears the problematic-but-improving characterization of China's current food-safety situation is an accurate one. A recent report found nearly half-a-million food-safety violations reported in the country through the third quarter of 2016. That's evidence of serious problems, no doubt. But it's also the product of stepped-up enforcement, which helps reveal (and, hopefully, mitigate) such problems.
In his recent remarks, Chinese President Xi Jinping called for stricter regulations and enforcement to help turn the tide against food-safety issues. One thing Xi didn't stress, it appears, is ability of the food industry itself to improve the culture and climate of food safety. That's an important omission.
While regulations and enforcement are necessary tools to promote food safety, the private sector plays a pivotal role in protecting consumers around the globe. In 2014, for example, Walmart set out to pump nearly $50 million into its food-safety efforts in China. In 2016, the company pledged an additional $25 million there over five years.
Increased food-safety expectations created by a giant like Walmart have the ability to resonate beyond the company and its suppliers, helping to change the broader food-safety culture.
"U.S. companies are responding to food safety challenges in China in ways that are collaborative and innovative, and help promote food security across the whole supply chain," a recent report by a U.S.-China nonprofit found.
Given our increasingly globalized economy, questions about the proper level of food-safety regulations and the role of the private sector in ensuring a safe food supply aren't limited to China.
Many ongoing fears over the looming Brexit pertain to what Great Britain's food-safety rules—currently based mostly in EU law—should look like after the schism. If Great Britain opts to loosen its rules, for example, doing so could help those who produce food for sale domestically but harm their ability to sell in other countries, including across the EU. That's because rules there—as in the U.S.—require those abroad that wish to enter the local market to meet standards similar to or exactly the same as domestic producers must meet.
Food-safety issues can also cross borders, even in cases where the food in question does not. For every domestic story about gluten-free labeling regulations in the U.S., you're as likely to find a similar story in a place like Ireland. For every story about a controversy over raw milk sales in the U.S., you'll probably find a similar tale abroad.
While countries like China lag behind the U.S. in terms of food safety outcomes, food-safety concerns can cut both ways. U.S. beef producers have been excluded previously from international markets—including China—over fears about mad cow disease. And in lectures I've given to visiting Chinese food-safety regulators about the history and evolution of the U.S. food-safety system, I've noted nearly uniform disbelief about a handful of things these regulators had assumed—incorrectly, it turns out—their FDA peers have done and do to protect U.S. consumers.
Even as the global food supply has become safer thanks to a combination of public and private rules and enforcement, it's possible food-safety bans may only increase in the coming years. If, for example, the administration of president-elect Donald Trump indeed decides to practice trade war, one can almost be certain a result of those disputes will be bans of U.S. food imports—in countries targeted by Trump—under the guise of protecting food safety. Reason readers may recall a tit-for-tat along similar lines several years ago, when the administration of George W. Bush sparred with France over U.S. beef exports (which had been restricted due in part to alleged food-safety concerns), and slapped a prohibitive tariff on Roquefort cheese imports in response.
Even as our food has become safer, issues like domestic and cross-border food-safety rules, private innovation and investment, international norms, and trade policy will continue to play key roles in determining how much safer it becomes.