Movie Review: The Ardennes
Welcome to the month where movies go to die.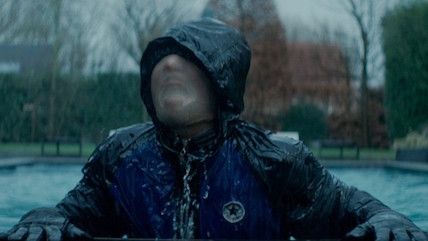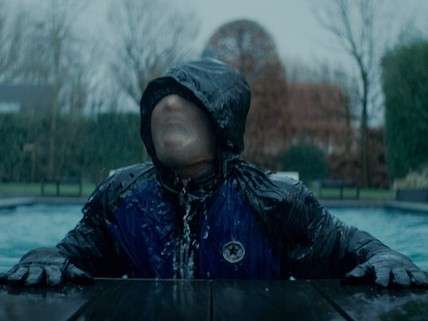 January is the cruelest month, movie-wise. It's the month in which big studios gather together the bad movies they've been holding back through the Oscar-buzzy days at the end of the previous year and dump them out into the marketplace, like limping kittens, to face their cruel fate.
Some Januarys can be especially dire, bringing us not just a crazy-bad Nicolas Cage movie, but the crazy-bad sequel to a crazy-bad Nicolas Cage movie (Ghost Rider: Spirit of Vengeance, 2012). Not all January films are as awful as that one, of course; on the other hand, there's occasionally one that's far worse—I speak, of course, of the dismal Mortdecai, a picture from which Johnny Depp's career has still not fully recovered, two years after its release.
Here at the beginning of yet another January we find ourselves in the traditional situation. Only one big-studio movie is being released this week. It's Underworld: Blood Wars, the fifth installment of a series that, like Kate Beckinsale's dark heroine and her fellow vampires, refuses to die. I might have gone to see this film out of professional desperation and a certain mild curiosity (it's the first Underworld movie to be directed by a woman, Anna Foerster, recruited from TV's Outlander series). But that opportunity has been snatched away by Sony, the big studio in question, which has decided, wisely I'm sure, not to screen the picture for anyone who might review it.
There's also a trio of indies on offer. One is Railroad Tigers, a late-period Jackie Chan action-comedy. Whatever. Another is I, Daniel Blake, a Ken Loach Cannes hit about a middle-aged carpenter and a single mother going up against the British welfare system. I will get around to seeing this picture, but admit I've been putting it off.
This leaves The Ardennes, a first feature by Belgian director Robin Pront. Belgium has produced some memorable films over the years, from the astounding 1992 Man Bites Dog—a vicious mock-doc about a wisecracking serial killer—to the 2011 Bullhead, the movie that launched Matthias Schoenaerts toward an international career in pictures like The Danish Girl and A Bigger Splash. Unfortunately, The Ardennes isn't in the same class as either of those earlier films, and thus will be dealt with in compact fashion.
The story is set in the grubbier precincts of Antwerp. We learn that two brothers—stoic Dave (Jeroen Perceval) and hotheaded Kenny (Kevin Janssens)—and one woman, Kenny's girlfriend Sylvie (Veerle Baetens), were involved in a bungled robbery four years earlier. Kenny was caught and went to jail. Now he's out and back on the scene, unaware that Dave and Sylvie have become a couple, and that Sylvie is pregnant. Since it would seem important for Dave to let Kenny in on this news, his continual failure to do so becomes a plot annoyance.
Dave gets Kenny a job at the carwash where he works. There's some violence and soon there's a dead body. Kenny suggests transporting the corpse up to the woodsy Ardennes region, where it can be turned over to his old prison cellmate Stef (rat-like Jan Bijvoet), owner of many cleavers and saws and a master of illicit bodywork.
The first half of the movie, the Antwerp section, wanders on too long, to little effect—it's hard to care about the bleakly proletarian characters, and the production details don't help. (Some of the scenes are lit like a parking garage, and the dinky techno soundtrack sounds like a collection of vintage cellphone ringtones.). The very different second half of the picture, which suggests a directorial admiration for prime Scorsese, is suddenly very bloody, but again to little effect. There's a transvestite killer—a big lug in lace cuffs and crimson lipstick—and a very silly attack by a pair of ostriches (!). Then the movie's over, leaving you to wonder why it was chosen to be Belgium's submission for a best-foreign-film Oscar at this year's Academy Awards. (It didn't make the final cut.)
So January 2017 is getting off to the usual feeble start. Will next week be any better? I'm looking forward to seeing a new horror flick called The Bye Bye Man, mainly because its cast includes Doug Jones, Carrie-Anne Moss and Faye Dunaway. So who knows. Still, spring seems very far away.