Grim Tidings Greet the New Year in Dark New Dramas
Tom Hardy drives Taboo, while Emerald City drives away Oz fans.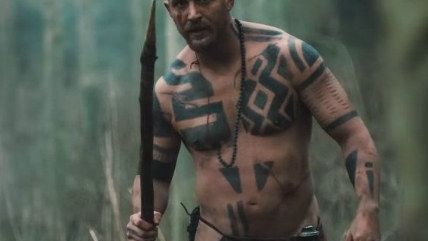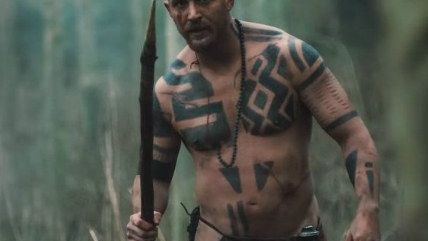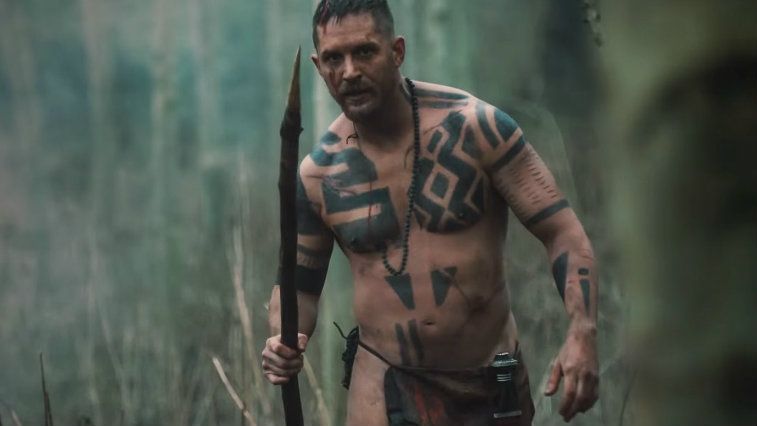 Emerald City. NBC. Friday, January 6, 9 p.m.
Taboo. FX. Tuesday, January 10, 10 p.m.
It says nearly all you need to know about Taboo that it's impossible to guess from the pilot episode exactly what the title of FX's menacing, macabre new drama refers. Incest? Miscegenation? Grave-robbing? Cannibalism? Murder? There are hints of all these and more in this eerie creepout of a show.
A joint production of FX and the BBC, Taboo offers the same mixture of the baroque, the sinister and the seamy 19th-century streets of London as another recent British-American project, Showtime's Penny Dreadful.
But unlike Penny Dreadful, which made its intentions explicit immediately (there are only so many directions a show can take with characters named Victor Frankenstein, Dorian Gray and Lawrence Talbot), Taboo is vague about the precise nature of its malefic designs.
The show gets under way in 1814 with the surprise arrival of long-lost explorer and soldier of fortune James Delaney at his father's funeral.
Exclaims a shocked family friend: "They said you were dead!" To which the stony Delaney replies in a monotone: "I am." Even in Taboo's opening moments, the atmosphere is so exquisitely baleful that it's impossible to say if he's speaking metaphorically or literally.
Delaney's return comes after a dozen years in Africa, including the wreck of a slave ship on which he was traveling and of which he was mysteriously the sole survivor. His return is regarded as unwise and unwelcome by what's left of a family tree rotted with madness and sexual adventurism. "The only legacy is a poisoned chalice," warns the family lawyer.
Delaney's motive is elusive, too. Is he there to revive the tattered remnants of his father's shipping company? Or in hopes of pursuing an illicit relationship with his half-sister (Oona Chaplin, Game of Thrones)? Then there's the matter of a piece of land in North America that his father left him—supposedly just a small strip of rocky, desolate wasteland—that the mercantilist directors of the mammoth East India Company seem unnaturally interested in taking off his hands.
Taboo was created by British screenwriters Tom Hardy, his father, Chips, and Steven Knight. Knight wrote the hard-bitten 2007 David Cronenberg detective film Eastern Promises; Tom Hardy is better known for his acting—he was nominated for an Oscar for his role supporting Leonardo DiCaprio in The Revenant—and his performance as Delaney is what gives Taboo much of its malevolent power.
Delaney vibrates with the suggestion of terrifying violence, not just a capacity but an actual need for it. "People who do not know me," he warns one potential enemy, "soon come to understand that I do not have any sense." Who might unleash his rage, and why, are among the many anticipatory thrills that make Taboo irresistible.
Altogether resistible, however, is Emerald City, NBC's sour attempt to remake Wizard of Oz as a Game of Thrones clone. Practically all this ill-conceived series has going for it is spotting the mutations in plot and characters brought on by the conversion from fairytale to cheerless sword-and-sorcery epic.
Dorothy (Adria Arjona, Person of Interest) is still with us, but she's a tough Chicana ER nurse who, if she sang at all, would be a lot more likely to burst into "Breakin' Dishes" than "Over The Rainbow." Toto is no lapdog but a fierce German shepherd. And that tornado carries them from Kansas to Oz not in a farmhouse but a police car, though with equally deleterious results for the unfortunate witch it lands upon.
The Munchkins are not dwarves but spear-carrying, fur-clad people who resemble Aleut Indians; instead of having a parade in Dorothy's honor, they waterboard her for awhile ("Only a witch can kill a witch," explains the Munchkin torturer-in-chief) and then march her into exile along the yellow brick road, which is coated with opium.
Soon enough, she bumps into not the Scarecrow but a human being (Oliver Jackson-Cohen of NBC's 2014 Dracula series) with great pecs but no mind, it having been lost to unidentified unfriendly parties who beat him, tortured him (apparently a popular pastime in this version of Oz), crucified him and left him for dead. And so forth.
All this scorekeeping is amusing in its fashion, but it's pretty much finished with by the end of the first episode. And from there Emerald City turns rather unrelievedly grim, overpopulated with sullen, cryptic characters in pursuit of unnecessarily opaque conspiracies. Generally speaking, the story seems to concern the secular Wizard (Vincent D'Onofrio, Law & Order: Criminal Intent) defying the will of his sanguinary population by trying to stamp out witchcraft (principal practitioners: Joely Richardson and Ana Ularu. Ularu is a Romanian actress who back in the old country starred in a 2013 film called I'm an Old Communist Hag. Which even without subtitles could scarcely be harder to follow than Emerald City.