Police Are Still Stopping Motorists to Spread Compulsory Holiday Cheer
From Bible verses to "Christmas citations," cops continue to use misuse their authority when they act as "kindness squads."
(Petrdlouhy/Dreamstime.com)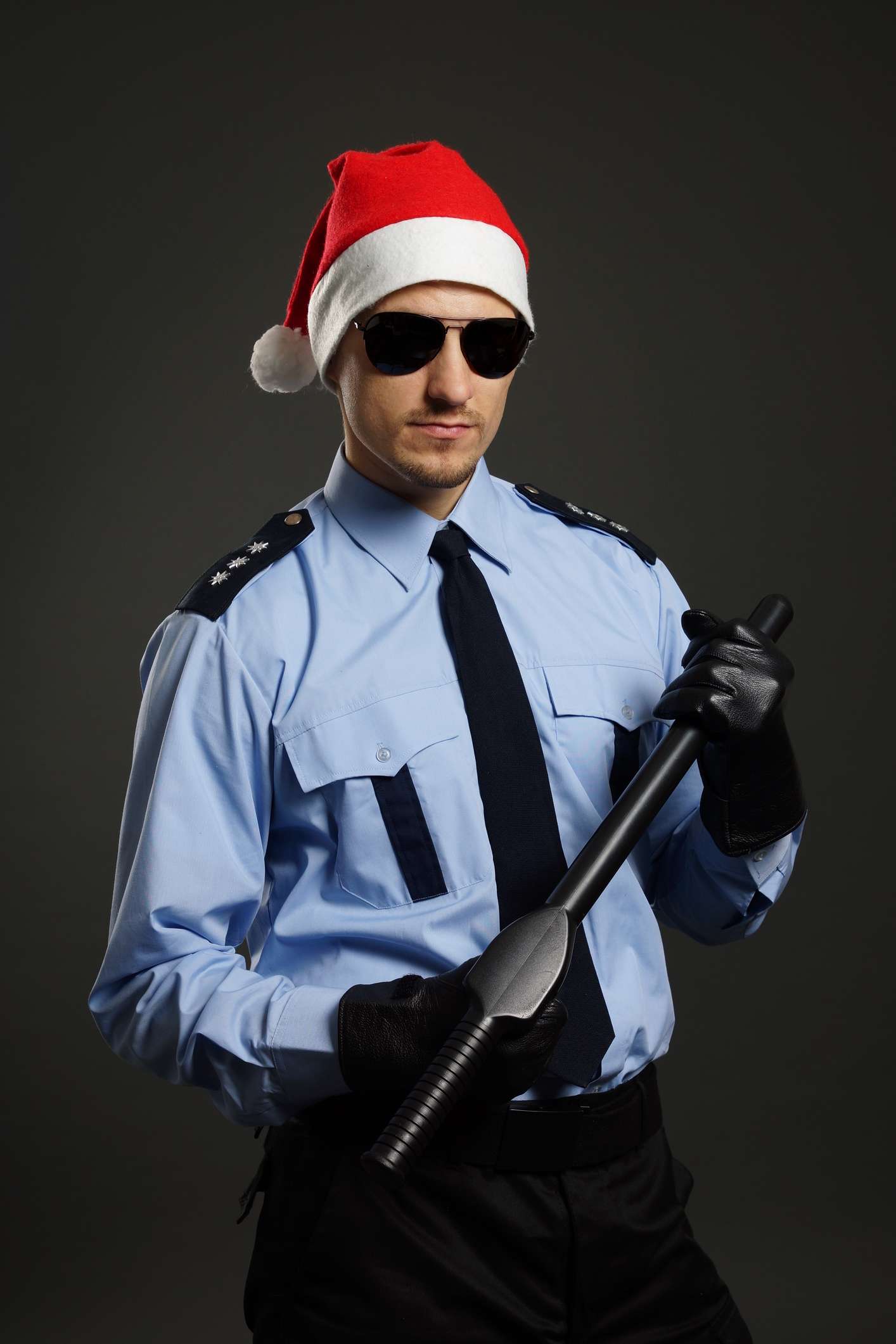 Jackson (Miss.) Police Officer Brandon Caston tried to bring some holiday cheer by flagging down motorists and handing them autographed Christmas cards last week.
One delighted citizen recorded her encounter with Officer Caston and posted the video to Facebook. Thinking the officer was stopping drivers at some form of checkpoint, she instead found out Caston was merely handing out Christmas cards adorned with a Bible verse. The Clarion-Ledger quotes Cassandra Welchlin as writing, "Now this is protecting and serving!" after receiving her Christmas greeting.
By all accounts, Caston is a hard-working, dedicated police officer who cares about his community. He was even commended by the department for thwarting two carjackers while off-duty earlier this year. And it appears he didn't use his police cruiser to stage a fake traffic stop to deliver his Christmas greetings, nor did he bring along a camera to help self-promote his holiday cheer for the good of his and his department's image.
But he was in uniform and he was standing in the middle of the street, which makes his attempt at sharing Christmas blessings and biblical verses borderline compulsory.
Reason has covered a series of happy police pranks that were far more egregious than Caston's—who by all accounts wasn't trying to briefly terrify anyone before showing them how great cops are by giving them a gift card to a chain restaurant—but since we last reported on the "kindness squads," even more instances of police pulling people over to give them "Christmas citations" for obeying the law continue to pop up all over the country.
Lest you think we here at Reason are joyless constitutional curmudgeons, other media outlets to both our left and our right concur that these well-meaning attempts at strengthening police and community relations might seem cute on video, but they're both unconstitutional and cruel.
As National Review's Kevin D. Williamson puts it, "Some of these videos are hilarious. But do you know why they are hilarious? Because that unsuspecting citizen who is minding his own business and following the law is terrified."
As far as Officer Caston's Christmas greeting cards, it doesn't appear that he was trying to fool anyone using the force of his uniform. But perhaps next time he wants to spread Christian well-wishes while dressed as an agent of the state, he could do it on the sidewalk where his presence won't be perceived as a compulsory traffic stop.