Russian Ambassador to Turkey Shot Dead—Gunman Reportedly Yelled 'Revenge, Aleppo!'
Police shot and killed the gunman, who also reportedly yelled "Allahu akhbar."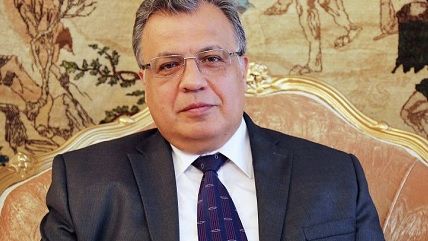 (Russian Embassy in Turkey)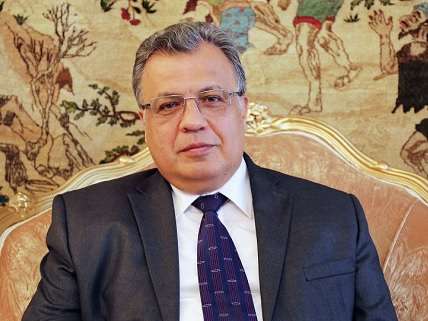 The Russian ambassador to Turkey, Andrei Karlov, was shot and killed at an art exhibition in Ankara. The unidentified gunman reportedly shouted "revenge, Aleppo!" and "allahu Akhbar" while shooting Karlov nine times before being killed by police.
Turkey and Russia have enjoyed improving relations since the fall of the Soviet Union, but have experienced tensions recently, especially over Russia's intervention in the Syrian civil war. The Turkish government has been intensely opposed to the regime of Bashar Assad, and has been accused of tacitly supporting ISIS before directly entering the conflict earlier this year.
In November 2015, Turkey shot down a Russian fighter jet, briefly leading to a diplomatic crisis. Russia President Vladimir Putin called it a "stab in the back" by "accomplices of terrorists." Russia imposed sanctions on Turkey in response to the action. In June, Turkey President Recep Erdogan apologized for the incident, beginning the process of renormalizing relations.
Turkey has suffered from a number of terrorist attacks in the last 14 months, most recently twin car bombings in Istanbul that killed 38 people and injured more than 150, for which a Kurdish militant group took responsibility. That group and ISIS have claimed responsibility or been blamed by the Turkish government for most of the terrorist attacks since last October.