Beach Boys Song Too Sexually Offensive for 2016 College Campus
The Midwest farmer's daughters are not alright.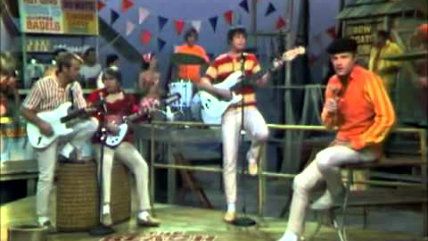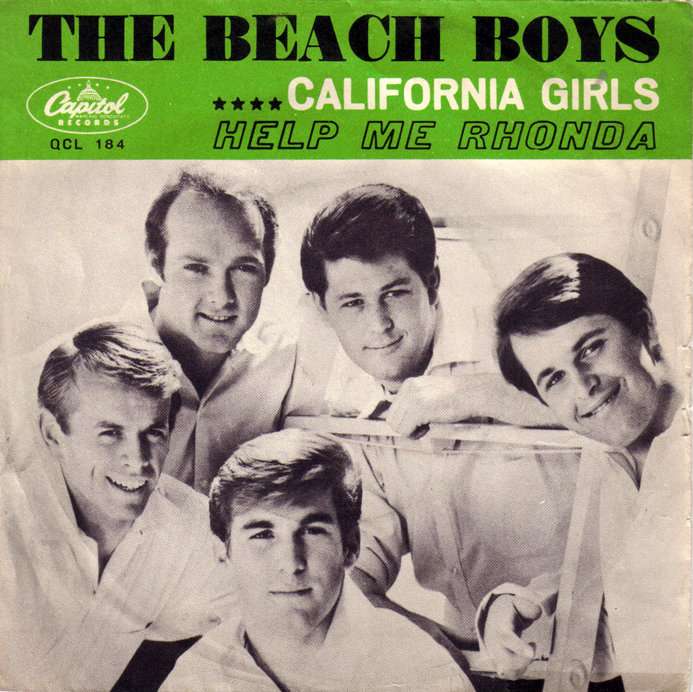 Before they took a turn toward the psychedelic in the mid-1960s, the Beach Boys were about as uncontroversial as you could get in American pop music. But what was acceptable for teenyboppers in the early '60s may be too sexually taboo for today's college campuses. University of Kentucky (UK) journalism professor Buck Ryan claims he was sanctioned for singing the Beach Boys' 1965 single "California Girls" while in his official capacity as a UK representative. The university's Office of Institutional Equity and Equal Opportunity found Ryan violated federal Title IX guidelines against sex-based discrimination and harassment by using "language of a sexual nature."
"If my case is any indication, then everyone concerned about discrimination and sexual harassment should be alarmed," wrote Ryan in a letter to the Lexington Herald-Leader. Ryan also pointed out that he has never, in a teaching career spanning more than 30 years, "faced a complaint of sexual misconduct from a student."
Ryan, a tenured associate professor with an impressive resume—including an array of international awards, eight years as director of the UK School of Journalism and Telecommunications (from 1994 to 2002), and the 2003 recipient of UK's Provost's Award for Outstanding Teaching—said he was reported to Title IX officials for conduct that occurred while he was a visiting professor at China's Jilin University. Ryan claims it was singing the Beach Boys song at a closing ceremony that got him reported by fellow UK faculty on the trip.
But the school disputes Ryan's characterization of the complaint against him. "In short, Professor Ryan's account is manipulative of the facts and, unfortunately, not based in reality," says UK spokesman Jay Blanton. "Faculty who accompanied him on the trip in question were deeply concerned about his conduct."
An October 2015 letter from Patty Bender, UK's vice president for equal opportunity, to the dean of the communications school states that "more than a preponderance of the evidence" revealed Ryan to be "in violation of the discrimination and harassment policy prohibiting inappropriate touching and language of a sexual nature." The Office of Institutional Equity and Equal Opportunity reccommended that Ryan "not be funded by the University of Kentucky to represent UK in any travel abroad," that a recent award which would require overseas travel be forfeited, and that Ryan be required to attend equality training.
According to the letter, Ryan's transgressions did include causing "concern and embarassment" amongst his colleagues by singing a modified version of "California Girls" at a closing cermony while "inserting the names of Chinese cities" into the lyrics. He is also accused of having an "inappropriate," albeit non-sexual, relationship with a Chinese student.
Evidence of this inappropriate relationship includes the fact that the student was seen wearing one of Ryan's sweatshirts as they were walking together and that he spent time in the student's suite. Ryan allegedly responded that he was helping the student with her English, that there were always other students coming and going from the suite, and that he didn't see anything inappropriate about the relationship. The heavily redacted letter does not say how old the student was, nor whether she was in Ryan's classes, though it does make clear that it was UK faculty who complained about Ryan's relationship with the student, not the young woman herself.
Blanton says the school offered Monday to make all documents related to Ryan's case public if he would permit it, a move Ryan declined.
The University of Kentucky is currently involved in a legal battle with student newspaper the Kentucky Kernel related to Title IX records, specifically those involving former UK professor James Harwood. The trouble started last spring, when student journalists sought redacted copies of "any reprimands and any commendations, Harwood's personnel file, and any documents detailing the University of Kentucky's investigation into allegations" of sexual assault and harassment filed by two female students against Harwood. The school said no, contending that even redacted documents related to the Title IX investigation must be kept guarded so as "to protect the privacy of victim/survivors."
Student critics of the UK administration say this "victim/survivor"-centered policy is actually designed to protect university officials, who have come under fire for entering into settlement agreements with faculty found guilty of Title IX violations rather than firing them. If the predatory conduct of these individuals is severe enough to warrant a severing of ties, they say, then future employers and students should be forewarned. Now, not only is UK failing to sever ties in a way that would proactively warn future prospects, it's also refusing to provide journalists with information that would allow them to report out these cases.
But whether UK officials really think they're doing the right thing, are worried that revealing any details about Title IX investigations could trigger further sanctions for violating Title IX (because that is the topsy-turvy world in which Title IX lies), or are engaging in run-of-the-mill butt-covering (why open up files that could leave room for new liabilities?), the problem is still rooted in federal policy. The tensions between UK students, staff, faculty, and the courts right now surrounding sexual harassment, student privacy, and freedom of speech are directly related to the impossible standards set by the Obama administration Department of Education with regard to Title IX, a simple prohibition on sex-discrimination in education that's somehow morphed into a mandate against singing Beach Boys songs.