NPR Does Alex Jones
Plus bonus Jones videos from Richard Linklater and Mike Judge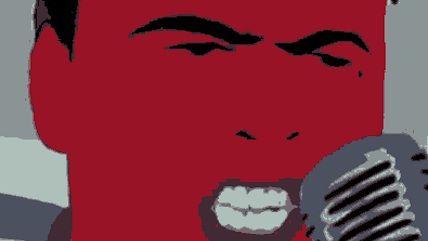 (Fox Searchlight Pictures)
All Things Considered's David Folkenflik did a report today on the conspiracy-chasing talk-show host Alex Jones. Because I wrote a book about conspiracy theories, I was one of the people Folkenflik interviewed. You can listen to it here.
Folkenflik's story leads with last weekend's PizzaGate shooting, in which an Alex Jones fan fired a rifle in a D.C. pizza joint because he believed child sex slaves were being held there. But Folkenflik interviewed me on Friday—two days before the incident—so I didn't say anything about that. Instead I'm quoted on the general contours of Jones' worldview. The written version of the report extends my cameo a little longer than it lasts on the radio, adding a line that contrasts my thoughts on Jones' politics with the Southern Poverty Law Center's views on the topic.
When I was chatting with Folkenflik, I mentioned that if I ever write a profile of Jones, the two people I'd most want to interview for it are the filmmakers Richard Linklater and Mike Judge. Linklater put Jones in his 2001 movie Waking Life, and it's a rather interesting scene to watch now that Jones has attracted national notoriety. Jones is generally understood as a "right-wing" guy, and I understand why that's so. (He certainly isn't a leftist.) But he slips easily into the Phildickian film's countercultural worldview, condemning "dehumanization," "classism," "systems of control," and "this corporate slave state" as he drives through a dreamscape:
And Judge? Jones conducted a chummy interview with the Beavis and Butt-head and King of the Hill creator back in 2013. It's a pretty fascinating conversation, especially when the talk turns to Dale Gribble, King of the Hill's resident conspiracy theorist. Dale, Judge chuckles, "probably gives you guys a bad name":
It's not easy to imagine, say, Rush Limbaugh delivering the rant in the first video or the interview in the second. Any accounting of Alex Jones' worldview—and of the place he occupies in our cultural terrain—needs to consider the question of what people like Linklater and Judge see in the man, and vice versa.
Obligatory advertisement: As I said at the top, I wrote a book about conspiracy stories. It's called The United States of Paranoia, and if you find this stuff interesting you may find the book interesting too. But I should probably note upfront that it mentions Jones just once, and only fleetingly at that.