Ask Jacob Sullum All Your Questions About Drugs, Policy, and Drug Policy
And then donate to the magazine that lets you do stuff like that!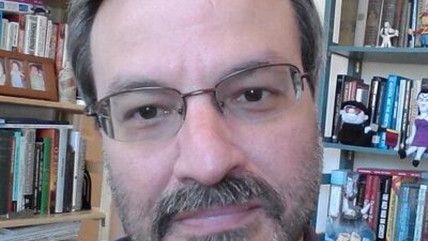 We need to talk about Jacob Sullum. This Reason senior editor plays it low key, but he's pretty amazing. Our beardy drug guru is the author of two critically acclaimed books: Saying Yes: In Defense of Drug Use (Tarcher/Penguin) and For Your Own Good: The Anti-Smoking Crusade and the Tyranny of Public Health (Free Press). He knows everything there is to know about pretty much any illicit substance you can imagine. And everybody likes him: Saying Yes has been praised by both sides of the political spectrum. National Review called it "a highly effective debunking," and Mother Jones described it as "a healthy dose of sober talk in a debate dominated by yelping dopes."
Just in the last couple of weeks he's delivered killer reporting and analysis on ecstasy, marijuana, kratom, cannabis candy, booze, and even soda. Plus flag burning and criminal justice reform.
So ask him anything over at his Twitter account using the #askalibertarian hashtag. And then donate!
Read the whole Q and A below.