FDA Approves Final Stage of MDMA Drug Trials
Banned in 1985, the "empathogen" could be legally available as a psychotherapeutic catalyst as soon as 2021.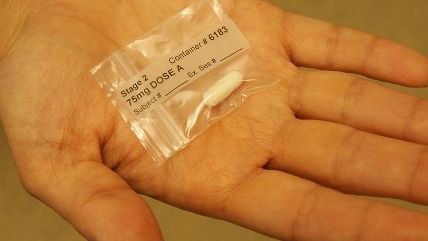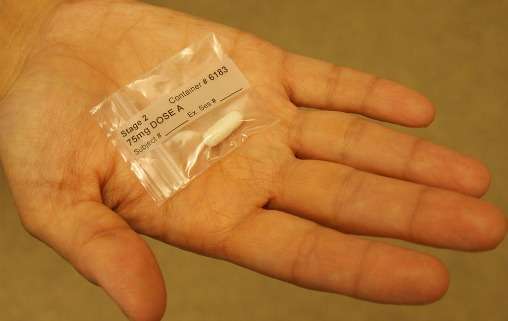 More than three decades after the Drug Enforcement Administration banned MDMA, federal regulators have approved research that could make the compound legally available as a psychotherapeutic catalyst by 2021. The New York Times reports that researchers studying MDMA as a treatment for posttraumatic stress disorder (PTSD) yesterday received permission from the Food and Drug Administration for Phase 3 clinical trials, the final step before approval of a new medicine.
The Multidisciplinary Association for Psychedelic Studies (MAPS), which is sponsoring the research, funded six Phase 2 studies involving a total of 130 subjects. Hundreds of subjects will participate in the next phase.
In one Phase 2 study, scores on the Clinician-Administered PTSD Scale fell by almost two-thirds, on average, among 19 subjects who underwent MDMA-assisted psychotherapy. A follow-up study found that the improvements generally persisted an average of almost four years later.
"It changed my life," an Iraq and Afghanistan veteran who participated in one of the Phase 2 trials told the Times. "It allowed me to see my trauma without fear or hesitation and finally process things and move forward." Another subject, a firefighter traumatized by "years of responding to gory accidents," said MDMA-assisted psychotherapy "gave me my life back."
The psychotherapeutic potential of MDMA, which enhances empathy, reduces fear, and encourages openness, was apparent back in the late 1970s and early '80s, when the drug gained a following among psychiatrists. But once it was dubbed Ecstasy and became popular as a party drug, its fate was sealed. Like marijuana, LSD, and psilocybin, it has only recently re-emerged as a subject of legitimate medical research.
Reason TV covers the MAPS-sponsored MDMA research: