Detroit Cops Arrested Teens for Warning Relative About Prostitution Sting, Made Them Walk Out of City, Lawsuit Claims
The cops are accused of driving the boys around the city at high speeds and dropping them off on a random corner and ordering them to walk home.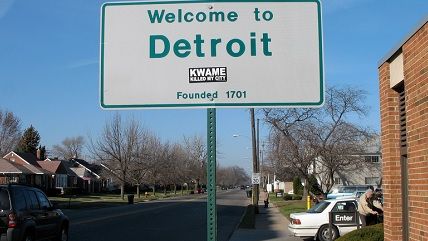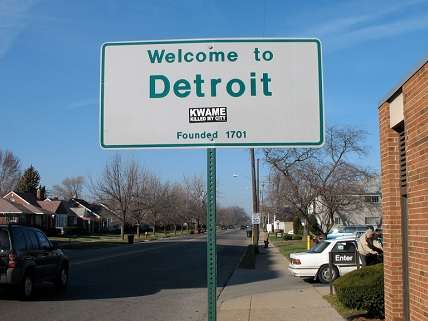 Police in Detroit arrested three Dearborn teens for allegedly trying to warn an older relative against approaching an undercover cop who was posing as a prostitute. The arrest, in August, has yielded a lawsuit from the families of the teenagers, who claim police drove the teens around the city at high speeds, improperly impounding their card, Snapchatting a photo of one of the teens in handcuffs, and dropping the teens off in an unfamiliar area in Detroit and forcing them to walk back to Dearborn, USA Today reports.
17-year-olds Hassan Abdallah and Ibrahim Bazzi, and 18-year old Ali Chami were charged with interfering with police activities. The charges were eventually dropped, and while the teens deny they were trying to warn the older man about the cops' prostitution sting, their attorney notes that's not against the law, either.
"It's not a crime," Amir Makled, one of the teens' lawyers, told USA Today. "That's a First Amendment issue right there, it's not as if they were in the middle of an arrest." Makled called the idea of charging the teens "outrageous" and said the officers were "just out of control."
"What I heard that really offended me was that these kids were arrested on the basis of what seems to be more a speculative crime involving somebody else. There was no underlying crime," another attorney, Nick Hadous, told USA Today. "Why would you drop them off at a Detroit location, especially when two of them were minors? Are their lives that worthless that you don't even consider their safety? And putting it on Snapchat?"
At the end of the night, the cops dropped the Dearborn teens off on a random corner in Detroit and ordered them to walk home, the lawsuit alleges.
Police claimed they did not use force during the arrest and that they had no video or audio of the incident. A spokesperson for the department told USA Today all four cops whose full names were given in the lawsuit remain employed with the department, but declined to comment on the lawsuit itself.