Activists to Obama: Speed Up the Clemencies, Please!
Fears that a Trump administration will not be as merciful.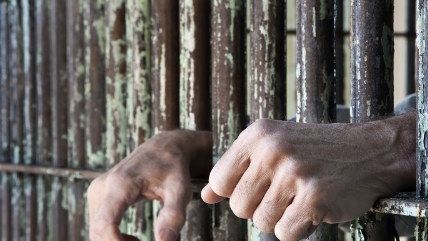 (Stevies / Dreamstime.com)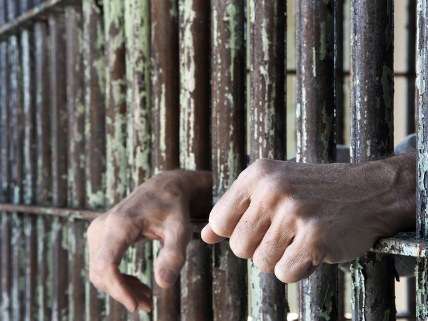 Diplomatically citing "uncertainty" in how the incoming Donald Trump administration might approach the president's pardon and clemency authorities, a pack of criminal justice reform activists, legal scholars, lawyers, and former judges have sent President Barack Obama a letter begging him to use the end of his presidency to greatly expand the number of federal prisoners he offers mercy.
Just before Thanksgiving Obama announced 79 more commutations, putting his total at 1,023, the vast majority of which have been announced during this last year in office. All of these cases involved people sentenced to harsh mandatory minimums (sometimes life sentences) for drug-related nonviolent crimes. There are still thousands more prisoners serving similar federal sentences.
Some of these prisoners are serving disproportionately long sentences because their crimes involved crack cocaine instead of powder cocaine. Though Congress passed a law reforming sentences to reduce the mandatory minimums for crack-related crimes, the reform is not retroactive. Additional reform efforts that would have retroactively reduced existing sentences have stalled in Congress, so activists are left for now hoping for action from Obama.
The letter, signed by more than 60 people (including singer John Legend), specifically asks Obama to target those who would qualify for lower sentencing for crack-related crimes, even if they failed to meet the administration's deadline to ask for clemency. The letter also suggests using a prisoner's placement in the system to help determine who could receive clemency in a broader action to affect more people. Those who have been placed in lower-security prisons due to good behavior and had been sentenced for drug crimes could receive the president's mercy, as an example.
There are some pretty strong, hard-to-ignore signs that Trump's administration will not be as interested in scaling back sentences as the Obama administration. The biggest sign is Trump's nomination of Sen. Jeff Sessions (R-Ala.) as attorney general. Even though Sessions voted in favor of reforming the crack sentencing laws to reduce the disparity (he even sponsored an attempt back in 2001), he has opposed the legislation to make these reforms retroactive.
Trump, as he has been on several issues, can be found taking just about every position on the drug war depending on where and when you look. He has in the past called for the legalization of drugs to "take the profit away" from drug lords, but as part of his presidential campaign, he has argued that his wall between America and Mexico will keep drug dealers out. (Maybe illegal drug manufacturing is one of the types of jobs he wants to bring back home?)
Read the letter from the activist groups and their supporters below the fold:
Dear Mr. President:

We have strongly supported your initiative to grant clemency to incarcerated individuals, and we applaud your efforts to review as many petitions as possible before you leave office. We know how important this issue is to you, and with time running short, we know your team is working overtime to commute the sentences of as many worthy individuals as possible.

However, in the interest of justice, we hope you will consider additional steps that would expand the number of individuals eligible for relief. While your administration continues to review individual petitions, we urge you to also determine that nonviolent offenders in certain extremely low-risk categories either deserve expedited review or should be granted clemency absent an individualized review. With time running short on your time in office, these steps would be a way for you to deliver lasting change for thousands of deserving individuals and their families.

For example, your administration could make sure that you have given consideration to all of the people who did not get the benefit of retroactivity under the Fair Sentencing Act in 2010, including those who filed late or did not file for clemency. The U.S. Sentencing Commission staff could identify these individuals and DOJ could use prison placement (to a camp – the lowest level of federal incarceration – or to a low or medium facility) as a surrogate for how an individual has behaved in prison. There is bipartisan agreement that pre-Fair Sentencing Act crack sentences are unjust and have disproportionately affected people of color, but there is no mechanism for addressing that injustice outside of clemency.

People who have received sentences in narcotic cases involving other drugs besides crack who through good behavior worked their way down to placement in a camp or low or medium facility could receive similar consideration. You could also give special priority to veterans and older individuals and could consider granting relief to individuals who have been labeled as career offenders who have only narcotics as a triggering offense, a group that the Sentencing Commission recently urged Congress to treat differently because of their lower rates of recidivism and less culpable conduct. Similarly, those individuals who have received double mandatory minimum sentences where the individual has only drug convictions are calling out for relief. As you have done with some individual petitions, you would not necessarily need to commute entire sentences, but could provide tiered relief to ensure people serving overly punitive sentences for drug crimes have the opportunity for release once they have paid a reasonable debt to society. Such relief could also be structured to ensure no drug offender except those convicted of the most serious kingpin cases serves a sentence of more than twenty years.

With a stroke of your pen, you could change the lives of thousands of individuals and their families and write a legacy that will stand throughout history. The Constitution envisions precisely this kind of corrective against undue severity in the law.

We do not know whether the next president will support clemency efforts or criminal justice reform. But we do know that until January 20, you alone have the power to deliver both mercy and justice to those who deserve it. We hope you will seize this opportunity.