A.M. Links: Obama Meets Trump at White House, Thousands of Anti-Trump Protesters Hit the Streets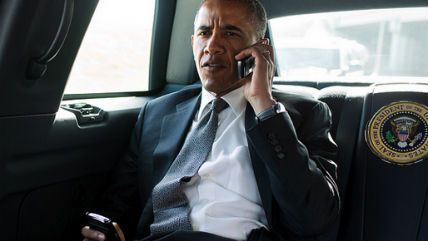 White House / Flickr.com

President Barack Obama will host President-elect Donald Trump at the White House today.

Anti-Trump protests broke out last night in multiple cities, including New York, Los Angeles, and Chicago.
"Russia said it was in contact with President-elect Donald Trump's team during the U.S. election campaign, despite repeated denials by the Republican candidate's advisers that any links existed."
A hand grenade attack outside the French embassy in Athens, Greece, has left one police officer injured.
Brad Pitt has been cleared of child abuse charges.
"Scientists have developed a set of wireless brain and spinal cord implants that helped monkeys with severed spinal cords regain control of their paralyzed limbs and walk again."
Follow us on Facebook and Twitter, and don't forget to sign up for Reason's daily updates for more content.