Florida Becomes First Southern State to Legalize Medical Marijuana
Support for Amendment 2 far exceeds 60 percent, the threshold for approval.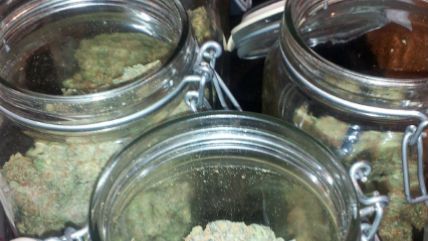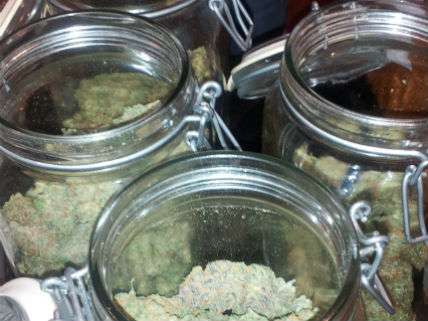 It looks like voters have made Florida the 26th state and the first in the South to allow medical use of marijuana. With more than 70 percent of precincts reporting, Florida's medical marijuana initiative, Amendment 2, was favored by 71 percent of voters, 11 points more than needed to pass a constitutional amendment.
Amendment 2 recognizes marijuana as a treatment for 10 specified conditions: cancer, epilepsy, glaucoma, HIV, AIDS, Crohn's disease, Parkinson's disease, multiple sclerosis, amyotrophic lateral sclerosis, and post-traumatic stress disorder. It also allows doctors to recommend marijuana for patients with "other debilitating medical conditions of the same kind or class as or comparable to those enumerated."
The amendment takes effect on January 3, after which the Florida Department of Health has six months to issue regulations for patients, caregivers (who help patients obtain and use marijuana), and medical marijuana treatment centers (which produce and dispense the drug). Home cultivation is not permitted, and the department is charged with setting presumptive possession limits for patients. It is supposed to start issuing identification cards to qualifying patients and caregivers within nine months, and if it fails to do so a doctor's certification will authorize access to medical marijuana.
In 2014 a similar initiative, also known as Amendment 2, fell about two points short of the 60 percent supermajority it needed. This year's version has a narrower definition of "debilitating medical condition" and clarifies the requirement for obtaining consent from parents of patients younger than 18. As in 2014, the top financial supporter of Amendment 2 was Orlando trial lawyer John Morgan, a major Democratic donor, while the top financial supporter the opposition campaign was casino magnate Sheldon Adelson, a major Republican donor and ardent pot prohibitionist who hopes to expand his business into Florida. But while opponents of medical marijuana spent almost as much as supporters in 2014, they were outspent almost 2 to 1 this year.
A law that took effect at the beginning of last year allows the use of low-THC, noncombusted marijuana by Florida residents with cancer or "a physical medical condition that chronically products symptoms of seizures or severe and persistent muscle spasms." Amendment 2 applies to a wider range of conditions, give patients access to high-THC marijuana, and lets them smoke it.
Marijuana Majority Chairman Tom Angell calls passage of Amendment 2 "a major tipping point," noting that "a majority of states in the U.S. now have laws allowing patients to find relief with medical marijuana, and these protections and programs are no longer concentrated in certain regions of the country like the West and Northeast." He adds that "it looks like medical cannabis will get more votes [in Florida] tonight than whoever ends up winning the presidential and U.S. Senate races, and that shows just how mainstream this issue has become."