Arkansas Voters Approve Medical Marijuana
Twenty-eight states now have laws allowing patients to use cannabis for symptom relief.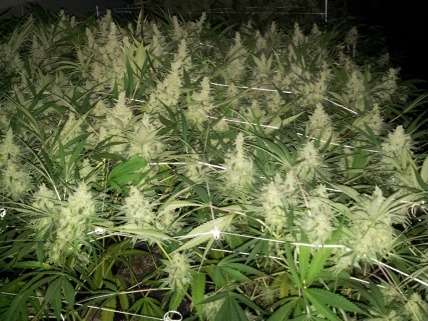 Today voters in Arkansas said yes to medical marijuana, approving an initiative that doubles the number of Southern states allowing patients to use the drug for symptom relief. With 62 percent of precincts reporting, the medical marijuana initiative, Issue 6, was favored by 52 percent of voters.
Issue 6, which raises the total number of medical marijuana states to 28, allows the use of cannabis by patients with any of 12 specified diseases or with severe nausea, wasting syndrome, peripheral neuropathy, intractable pain, seizures, or muscles spasms caused by "a chronic or debilitating disease or medical condition or its treatment." The initiative authorizes the Arkansas Department of Health to add other medical conditions to the list. Unlike a dueling initiative that was disqualified from the ballot late last month, Issue 6 does not allow home cultivation by patients or caregivers.
Arkansas voters narrowly rejected an earlier medical marijuana initiative in 2012. Issue 6 was opposed by Gov. Asa Hutchinson (a former DEA administrator), Lt. Gov. Tim Griffin, and U.S. Sen. John Boozman, all Republicans. Supporters of the initiative raised nearly four times as much as opponents.