Obama Administration Approaches 1,000 Commutations
Today, 72 federal drug war prisoners get sentences reduced.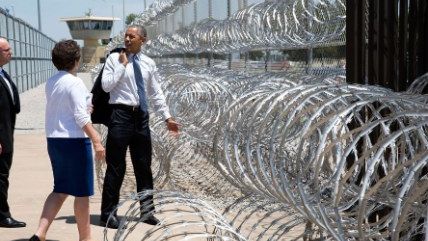 (The White House/Sipa USA/Newscom)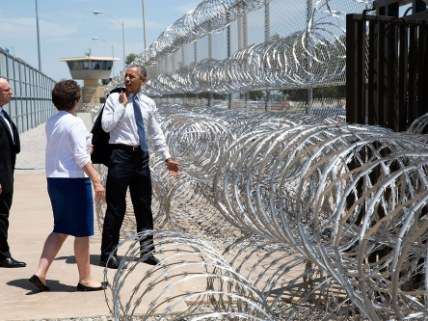 President Barack Obama and his administration may have dragged their feet in using his executive power to commute federal sentences to reduce the worst impacts of the misbegotten drug war, but they seem to be wanting to make up for lost time.
Today the White House announced another 72 commutations, a little more than a week since the last round of announcements, where he granted 98 people serving federal sentences mercy.
A scroll through the list shows that, as expected, all of these people were serving lengthy federal prison time for violating drug laws, including some who received enhanced sentences specifically because crack cocaine instead of powder cocaine was involved.
The tally, as it stands (and we still have time for more) is 944 commutations. Of those, 324 had received life sentences. Many of these folks in the latest round will not be strolling away from prison immediately. Some of them have had their sentences reduced to get them out next March. Some others won't be released for a whole year. Many will be required to enroll in residential drug treatment as a condition of release.
As Jacob Sullum has noted, all but one of these commutations have happened during Obama's second term and the overwhelming majority of them came during this final year of his administration.
In a message announcing the commutations, the White House called, as it frequently does, for Congress to pass criminal justice reform, particularly in easing mandatory minimum sentences in non-violent cases. While there's been a bipartisan push among both activists and lawmakers to ease back on drug war sentencing, the nature of this election has caused the effort to apparently stall.
Read the list of names and offenses here.