Mike Rowe Wears Trump's Robe, Fights a Drone, and Solves the Labor Shortage
The former 'Dirty Jobs' host makes a successful leap from cable television to social media stardom.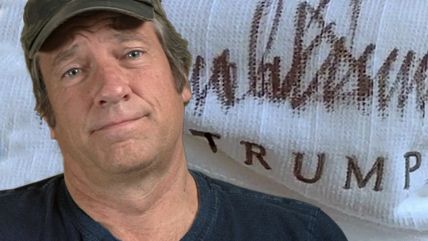 Nick Gillespie caught up with Mike Rowe in Nashville, Tennessee to chat about his affection for the Second Amendment, his adventures in podcasting, the 2016 election, and the secret to extracting semen from a prize racehorse.
Watch above or click on the link below for video, full interview transcript, supporting links, downloadable versions, and more Reason TV clips.