Oregon Holds Party for Finally Completed Highway Project That Cost Three Times as Much as It Was Supposed to
The state spent $365 million and over a decade to build five miles of rural highway.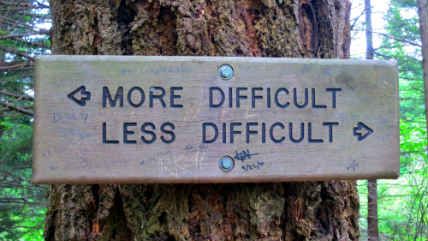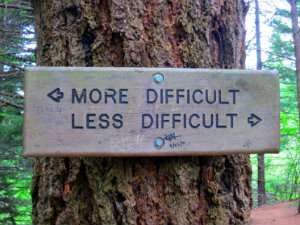 On October 1 the Oregon Department of Transportation (ODOT) held a "play on the grade" event to celebrate the completion of its long-delayed, incredibly overbudget Pioneer Mountain-Eddyville Highway project.
About 800 taxpayers showed up for the event, where they were given the opportunity to walk, bike, and in one instance even segway up and down the 5.5-mile stretch of road that had cost them $365 million and over a decade of mismanagment and delays to complete, making it the most expensive highway project in Oregon history.
Of course this was neither the due date nor the price tag presented to Oregonians when ODOT first broke ground on the project back in 2005. At the time, the department had awarded California-based Granite Construction a $133 million contract to complete the job by 2009.
But a number of poor choices made by ODOT right from the get-go in how the project would be contracted out, built, and funded conspired to ensure that these goals were drastically overshot.
First was the department's decision to allocate only two months to the bidding process in hopes of meeting an application deadline for $30 million in federal funding. All three contractors who submitted bids complained that this was an inordinately short window in which to design and submit proposals, with one even telling ODOT it was likely to result in an end product of "compromised quality."
Second was ODOT's formula for evaluating bids, which favored cost savings over quality metrics, resulting in the candidate with the lowest-quality bid (by the department's own evaluation) and who did the least to mitigate against geotechnical risks getting the contract.
Third was the decision to carry out the project with less invasive but also less terrain-appropriate bridges, as opposed to culverts, over the area's fish-bearing streams in the hopes of avoiding lengthy protests and legal battles with conservation groups.
These decisions—all intended to save ODOT time and money—instead left it shelling out an extra $230 million for a project that was completed seven years past its promised delivery date.
From the beginning of the construction phase, the "compromised quality" of project's design was made apparent. Landslides, foreseen by other contractors but poorly planned for in Granite's bid, caused significant delays. Efforts to speed up the process through more rapid clearing led to massive soil erosion, earning both Granite and ODOT record-breaking fines from the state's Department of Environmental Quality.
Finally, in 2012, after three years of work stoppages and some $61 million in additional payments to Granite, ODOT released the company from the contract (something Granite had asked for back in 2007) and took over the project itself. One of its first actions was to demolish those untenable bridges it had insisted on in the first place—bridges that had cost $17.6 million to build.
This uneven project history stands in contrast to the festive atmosphere at the recent "play on the grade" event. By all accounts those that turned up enjoyed making use of their new road, and hearing talks from a number of local politicos, including U.S. Rep. Kurt Schrader, a Democrat, about this latest investment in Oregon's future.
When questioned about whether such a celebratory event was warranted, ODOT Public Information Officer Angela Beyer-Seydell said it was something the community had asked for. Residents apparently wanted to know why the highway had taken so long to complete. I doubt they got a complete answer from the ODOT officials—including one dressed as bigfoot—who were on hand to explain many of the expensively redesigned features of this long-awaited, finally completed, very expensive stretch of road.