"Do Not Vote for the President Until You See this Film"
Rigged is a powerful documentary about how followers of Gary Johnson, Bernie Sanders, and others have been screwed by the Dems and Reps.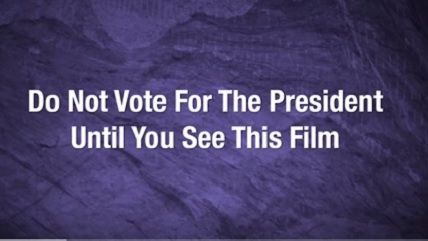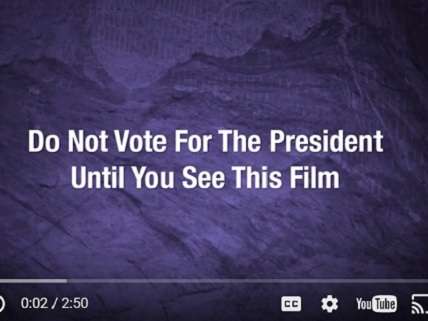 Rigged is an excellent documentary that follows Gary Johnson and Bill Weld, the Libertarian Party ticket, around during the 2016 election.
More than that, though, it's a story about how the two-party duopoly systematically screws over not just supporters of the LP, the Green Party, Bernie Sanders, and Jill Stein. It takes a long, infuriating look at how all sorts of people, especially racial and ethnic minorities and the working poor, get silenced in the pursuit of keeping the Democratic and Republican Parties large and in charge.
But Rigged—which was funded in part by Overstock.com's Patrick Byrne and includes cameos by Drew Carey, Krist Novoselic, Free The People's Matt Kibbe, and me—also points to ways out of the current situation.
Click on the image to the right or go here to watch this hour-long documentary. The film warns, "Do not cast your vote in 2016 until you see this film!" Regardless of your ideological leanings or partisan affiliation, I'm certain you'll be glad you did.
The trailer for the doc is below.