Gary Johnson Endorses* Kmele Foster for 2020: The Fifth Column Goes Presidential
Libertarian nominee drops by to talk Aleppo, Black Lives Matter, Boston Globe, and whether he'll be veep under President Foster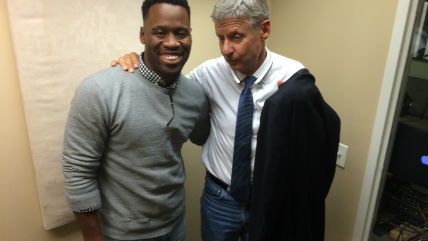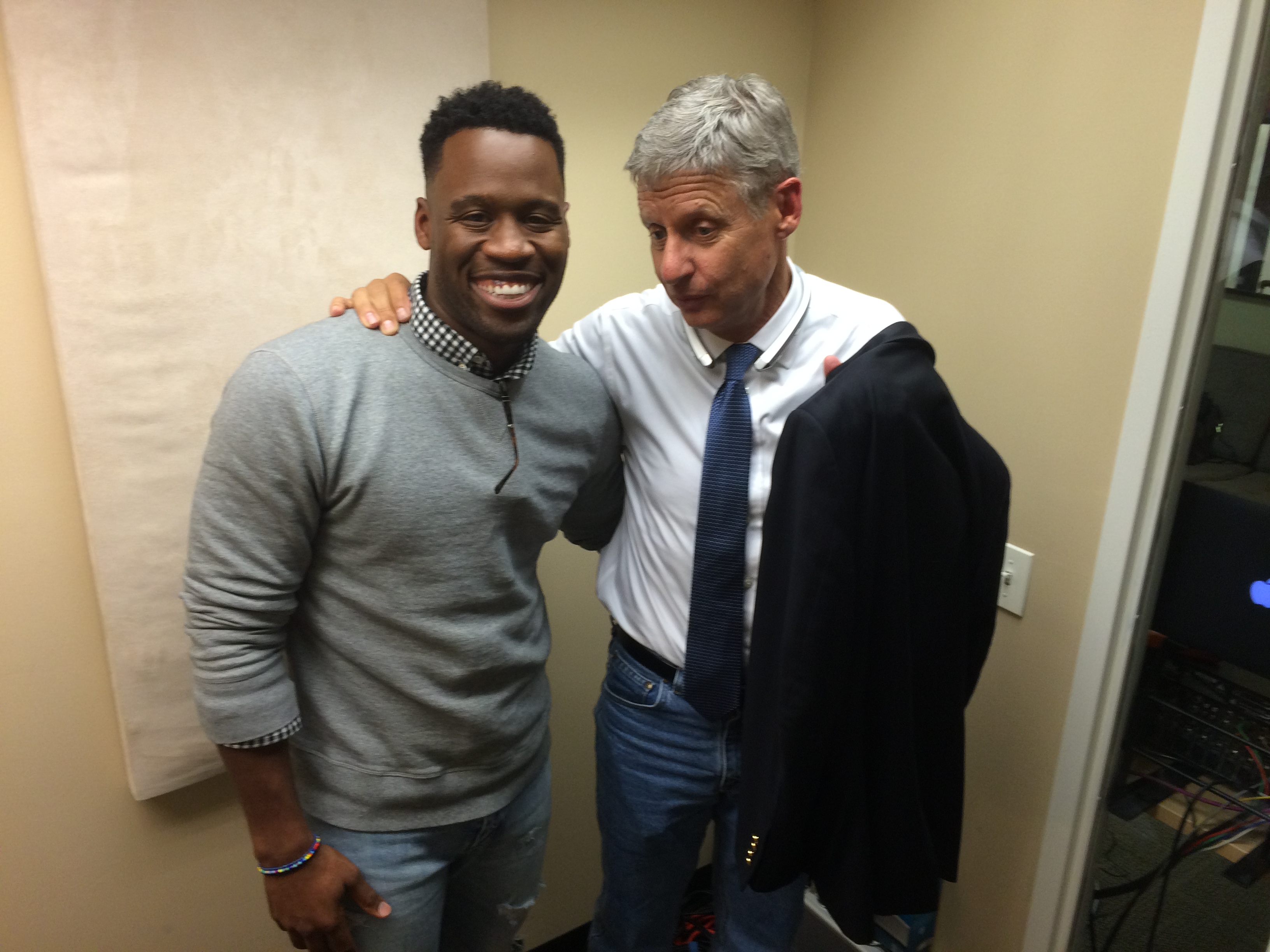 Since Michael C. Moynihan's "train didn't work," The Fifth Column, your very favorite libertarian-friendly podcast, found itself down a man for the first half of this week's show. Then we saw this guy (pictured) muttering to himself near Times Square…and the rest is political/broadcast history!
Among the topics you may expect: Kmele challenged Johnson's emphasis on the racial disparities of crime statistics, I asked him whether there was any truth to the Boston Globe's disputed reporting that he angrily rebuffed attempts by Weld strategists to see whether the L.P. ticket could be flipped (answer: no), and we managed to channel Moynihan enough to talk about the potentially worrisome mix between foreign-policy ignorance and the imperatives of the presidency. Among the topics you may not expect was whether Kmele should run for president in 2020, and would Johnson agree to be his vice president?
Moynihan joins for the second half of the show, and many idiots are shamed. Listen to the whole thing here:
Here are the places where you can download, interact with, recommend to your friends about, and write glowing reviews of, The Fifth Column: iTunes, Stitcher, Google Play, wethefifth.com, @wethefifth, and Facebook.
* Bonus quiz: Which will be the "news" outlet to run with this endorsement as evidence of further "tension in the L.P. ticket"? And how long will it take?