Rep. Charles Boustany, Accused of Patronizing Murdered Sex-Workers in Louisiana, Files Defamation Lawsuit Against Reporter
The congressman is suing the author of Murder in the Bayou over claims the congressman patronized sex workers who were later killed.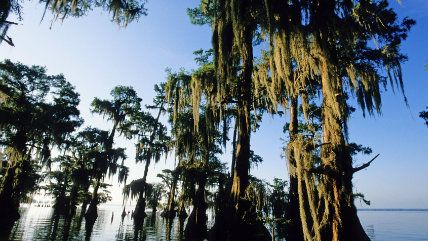 (Frilet Patrick/ZUMAPRESS/Newscom)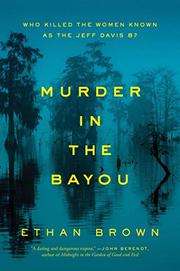 U.S. Rep. Charles Boustany (R-Louisiana) is suing author Ethan Brown and his publisher, Simon & Schuster, over a new book that claims Boustany was a client of murdered sex workers in Louisiana's Jefferson Davis Parish. The book, Murder in the Bayou, was released in September and explores the unsolved murders of eight women in western Louisiana who came to be known as "the Jeff Davis 8."
After years of digging into the case, Brown, a New Orleans-based investigative reporter, asserts that the serial-killer narrative pushed by police and media was wrong and "it should have been obvious all along that the Jeff Davis 8 killings were not the handiwork of a serial killer…[since they] all knew one another intimately." Without answering any questions about the case definitively, Murder in the Bayou explores how police incompetence, indifference, and possibly corruption sabotaged the murder investigations.
The book also includes three anonymous sources who say Rep. Boustany patronized one or more of the murdered sex workers. And it notes that a Boustany field staffer, Martin "Big G" Guillory, ran a hotel, the Boudreaux Inn, where the victims had seen clients. "Several of the slain workers were constantly involved in incidents resulting in police presence at the Boudreaux Inn" while Guillory owned it, the book states.
But Brown was also careful to note that "there is no evidence that either Congressman Boustany or Big G had any involvement with the murders of the Jeff Davis 8."
It wasn't enough to keep Boustany—one of 24 people up for David Vitter's open Senate seat in November—from filing a defamation lawsuit Monday against Brown and Simon & Schuster. The suit claims Brown's book includes statements that "were known to be false when made or were made with malicious intent and reckless disregard for the truth." Boustany and his wife have also vigorously denied the book's claims.
Brown told the Associated Press that he stands by what he reported in the book.