Google Self-Driving Car in Crash: Like Always, Humans at Fault
Human drivers in other vehicles seem prone to rear-ending Google's robot cars.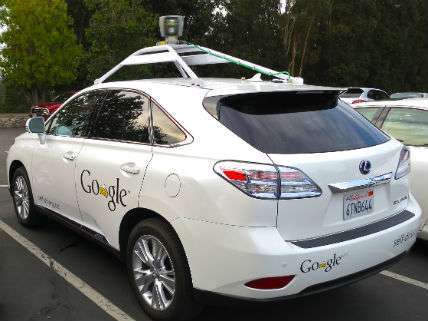 A van t-boned a Google self-driving car as its driver ran a red light. The car was pretty well wrecked but apparently no one in either vehicle was greatly harmed. In a statement to 9to5Google, the company noted:
A Google vehicle was traveling northbound on Phyllis Ave. in Mountain View when a car heading westbound on El Camino Real ran a red light and collided with the right side of our vehicle. Our light was green for at least six seconds before our car entered the intersection. Thousands of crashes happen everyday on U.S. roads, and red-light running is the leading cause of urban crashes in the U.S. Human error plays a role in 94% of these crashes, which is why we're developing fully self-driving technology to make our roads safer.
Red-light running human drivers have hit Google vehicles before. For example, Google's latest montly report on its self-driving car project noted:

In that same report, the other four accidents involved human drivers in other cars rear-ending Google vehicles.