Tennessee Department of Health Admits It Was Wrong About Reported Huge Rise in Accidental Gun Deaths
That scary 105 accidental gun death figure, more than five times the previous year? Turns out to really be 5, slightly more than a quarter of the previous year.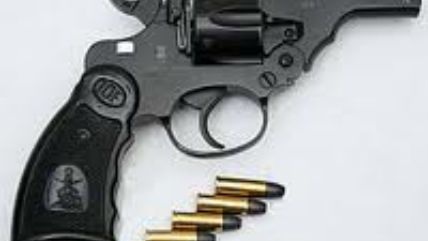 Accidental gun deaths in Tennessee, it was reported in various places a couple of weeks back, had zoomed horrifically from 19 in 2013 to 105 in 2014.
A representative report from TV station WTOC:
Tennessee leads the country in accidental shooting deaths.

The Volunteer State ranked ninth in 2013 for deadly accidental shootings. Officials say 19 people died that year.

In 2014, the number jumped to 105.

"This idea of shooting first and asking questions later unfortunately sometimes has fatal consequences," said Beth Joslin Roth with Safe Tennessee Project, a grassroots organization dedicated to addressing the epidemic of gun-related injuries and gun violence in Tennessee.

The numbers have fluctuated some over the years, but Joslin Roth said the jump between 2013 and 2014 is unprecedented.
Unprecedented indeed, and totally not true as it turns out.
Tennessee now admits they made a mistake in counting, and a very big one. 2014's accidental gun death numbers were in fact the lowest, by far, the state has seen this century, at 5. The next lowest was 2008's 17.
From the Tennessee Department of Health, posted last Thursday:
After manually reviewing death certificates, TDH reports five people died from accidental gunshot wounds in the state in 2014. In an additional eight cases, the manner of death was left blank or marked as pending on the death certificate but no follow-up death certificate was sent to the department; however, a review of the autopsies for those cases indicated none of those eight were accidental deaths. Incorrect data provided earlier indicated the number of accidental gunshot deaths had dramatically escalated from 19 in 2013 to 105 in 2014.

"We regret any confusion that may have arisen when data errors affected the number of deaths attributed to the accidental discharge of firearms in our state," said TDH Deputy Commissioner for Population Health Michael Warren, MD, MPH.
Three of the four stories I linked to above with the original frightening report, including the one quoted from, have not yet been corrected as of time of this posting.
As I've written before when it comes to crummy gun data or analysis, generally once a lot of people have read the original headline making a frightening claim regarding guns, the "public policy" work important to those who want to gin up anxiety about guns or optimism about gun laws has already been done, no matter later revelations, adjustments, critiques, or re-evaluations.
Hat tip: Matt Schonert