Nashville Cops Don't Want to Enforce Airbnb Regulations Because They'd Rather Focus on Stopping Actual Crime
City officials want specially-trained police to go door-to-door making sure no one is illegally granting permission for strangers to sleep in their homes.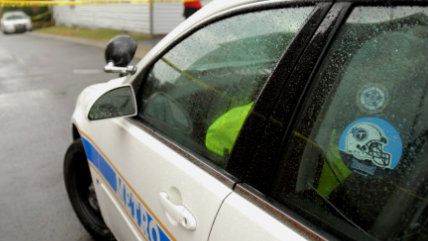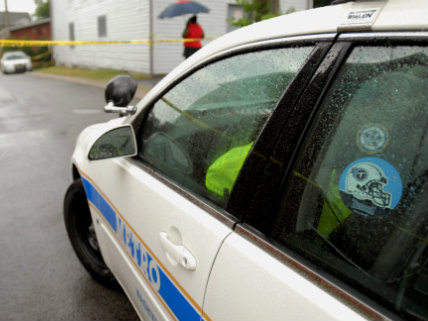 Police in Nashville, Tennessee, have been asked to train at least 10 officers to enforce new regulations targeting users of homesharing websites like Airbnb, but the cops say they would prefer to focus on preventing crimes that actually have victims.
In a letter to Mayor Megan Barry, more than two dozen members of the Nashville Metro Council have asked for police to be deployed to enforce the city's year-old rules that limit how many guests can stay in residential homes, The Tennessean reports. Nashville's homesharing regulations also require hosts to obtain a permit from the city government and cap short-term rentals at no more than 3 percent of all homes in a given neighborhood—so if 3 percent of your neighbors are listing their homes through a room-sharing service, you won't be allowed to get a permit even if you meet all the other qualifications the city has set.
The members of the Metro Council are frustrated that there's no easy way to enforce those rules. Their solution is to have a specially-trained police force that could go door-to-door in the city to make sure no one is illegally granting permission for strangers to sleep in their homes. Currently, the city's codes enforcement officers are responsible for the short term rental regulations.
"No law is going to be effective if we don't have better enforcement," wrote Metro Councilman Colby Sledge on his website this week in support of having police enforce short-term rental regulations.
Sledge also sponsored legislation that passed the Metro Council last week reducing the number of guests allowed in a residential home from 12 to eight.
In a statement to Reason, Metro Police spokesman Dan Aaron said enforcement of short term rental issues is not something law enforcement should be doing.
"With Nashville's continued growth, our police officers have plenty on their plates answering calls for service and proactively working to deter criminal activity," Aaron said.
He said the police department already responds to noise complaints and other "quality of life issues" like vehicles blocking driveways—two of the examples given by the Metro Council members in their call for additional policing aimed at Airbnb users.
The police should enforce Airbnb laws by focusing on noise and nuisance violations, just as they enforce those laws for other homeowners, says Mark Cunningham, a spokesman for the Beacon Center of Tennessee, a free market think tank in Nashville that's involved in a lawsuit challenging the city's per-neighborhood cap on short-term rentals.
"This is yet another example of local government wasting the money of taxpayers and putting Nashvillians' safety at risk," Cunningham told Reason via email. "Instead of making our police work to enforce illegal and unconstitutional laws that take away property rights from citizens, they should be focused on stopping real crime."
Mission creep is a very real problem for America's police forces. That's how you end up with Department of Homeland Security cops busting unlicensed massage therapists. In Nashville, the police department deserves credit for resisting the politically-driven effort to use force against people who aren't committing any crimes by renting their homes or spare bedrooms.