Vegas Police Union Wants Black Lives Matter Pins Banned From Courtrooms
Judge orders defense attorney to remove hers at a sentencing hearing involving no jury.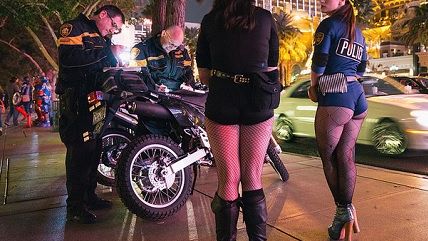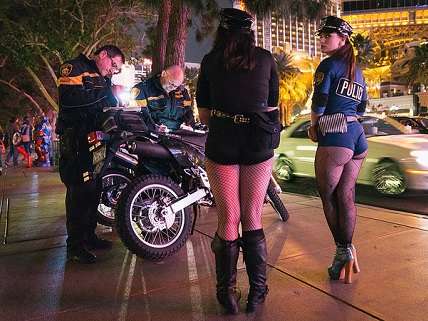 A Vegas judge ordered a defense attorney to remove her Black Lives Matter pin yesterday during a sentencing hearing for her client, arguing it constituted political speech. The attorney refused, saying she was defending her free speech rights, and the judge scheduled a hearing for tomorrow to discuss buttons in court. The jury was not in the courtroom at the time.
The judge, according to the Las Vegas Review Journal, said he was enforcing a neutral policy meant to avoid outside influences in the court. No word on whether the judge, has, or will, prevent police officers for showing up en masse at police trials in what could be perceived as an attempt to influence the jury.
Last week, the executive director of the Las Vegas Police Protection Association wrote a letter to the chief judge of Nevada's eight judicial district, urging him to ban such Black Lives Matter pins from courtrooms in the district, as Huffington Post reports. Steve Grammas compared the message "black lives matter" in the courtroom to permitting messages urging the death penalty for killers or castration for sexual predators. "We are certain that the courts would not allow similar public displays," Grammas wrote. "While we embrace the First Amendment, we do not believe that such statements should be made in the halls of justice."
Grammas is the second police union boss to say he supports the First Amendment, "but." Read the whole letter, or any letter from a police union, and ask yourself if it sounds like something a "public servant" would say?