Charlotte Police Chief Says Keith Lamont Scott Had a Gun Not a Book, Fed Not Raising Interest Rate, Space Blob Mystery Solved: P.M. Links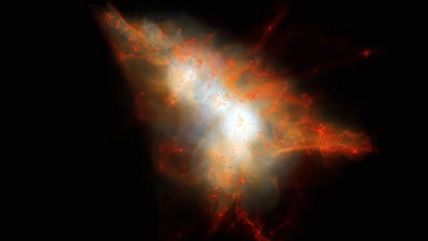 (J.Geach/D.Narayanan/R.Crain)
J.Geach/D.Narayanan/R.Crain

The police chief in Charlotte claims Keith Lamont Scott exited his car holding a gun, not a book as his family claimed, and that police could not find a book at the scene. The chief said it was "time for the voiceless majority to stand up and be heard." Scott, the police chief, and the officer who shot Scott are all black.

A divided Federal Reserve announced it would not raise interest rates at the moment.
A boat carrying 600 migrants capsized off the coast of Egypt.
Authorities in Turkey say a knife attacker was shot and killed by police in front of the Israeli embassy in Ankara.
Russia is deploying its only aircraft carrier to Syria.
Observations using telescopes in Hawaii may have helped solve the mystery of the giant green space blob.
Podcasts from Reason are now available on iTunes and Soundcloud.