Nashville Councilwoman: Deciding Who Sleeps in Your Home is a Privilege Bestowed by Government, Not a Right
You can do whatever you want on your own property, as long as the government approves.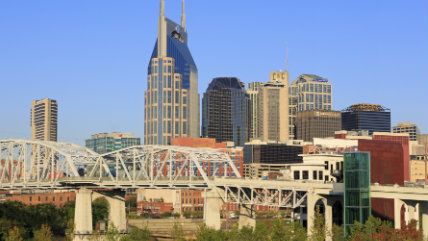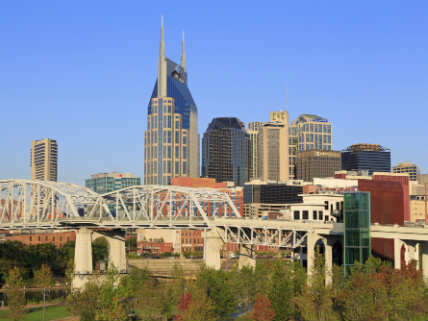 Tennessee's state legislature is considering whether to overrule local ordinances restricting how people can use short-term rentals like those available through websites like Airbnb.
As part of that process, state lawmakers on Thursday heard from local officials in cities like Nashville, which requires homeowners obtain a permit before renting their homes on Airbnb and similar websites. Nashville's regulations also cap short-term rentals at no more than 3 percent of all homes in a given neighborhood—so if 3 percent of your neighbors are listing their homes through a room-sharing service, you won't be allowed to get a permit even if you meet all the other qualifications the city has set.
That provision is already facing a legal challenge for being what it is: an arbitrary restriction on what property owners can do with the property they own.
When asked by the special state Senate committee on short term rentals to defend that policy, Nashville Metro Council Member Burkley Allen gave a glimpse into how city officials view the relationship between property owners and their government.
"To me it is a privilege to be able to do this, not a right," said Allen, who sponsored the bill that became Nashville's Airbnb ordinance. "The city of Nashville decided to grant that privilege."
That drew an immediate rebuke from state Sen. Mark Green, R-Clarksville, who told Allen to "be real careful about saying somebody who owns a piece of property doesn't have a right to use that property how they want to."
Allen responded by claiming that the city's zoning authority gives it the power to restrict commercial business activity in residential neighborhoods.
"I think everybody agrees that we have a difference between residential and commercial, we do decide that there are rules," she said.
Green jumped in to point out that Nashville's regulations "just arbitrarily say the first 3 percent get to it and the other 97 percent don't."
Accepting money from someone in exchange for letting them sleep in your home is certainly commercial activity, but only in the broadest sense. Allowing people to rent their homes on Airbnb to make some extra cash doesn't fundamentally change a neighborhood from being a residential place to being a commerical one, at least not in the same way that building a shopping center or a big box store would. Even if it did, it would be hard to see how zoning laws could justify something like Nashville's threshold for how many homeowners can rent their property, as Green said.
Burkley had no response to that one. To her credit, she claimed earlier in the hearing that the growth of the sharing economy and Airbnb has been beneficial to Nashville (then why restrict it, one might ask).
The full hearing can be viewed here—the exchange between Allen and Green takes place about an hour and 20 minutes into it.
A tip of the hat to the Beacon Center of Tennessee, which highlighted the exchange between Allen and Green on its Facebook page.
The Beacon Center is also involved in the lawsuit challenging Nashville's limitations on short-term rentals.
The two plantiffs in the lawsuit are P.J. and Rachel Anderson, Nashville residents who rented their home on Airbnb before the city's ordinance took effect. The Andersons were unable to get a permit from the city before the 3 percent cap on short term rentals in their neighborhood was reached.
The same Nashville ordinance also prohibits any form of physical advertising—like a sign or even a sticker on a window—on homes with short-term rental permits and gives police the power to seize and inspect guest logs without a warrant. The lawsuit argues that those provisions violate the First and Fourth Amendments of the U.S. Constitution, respectively. In August, a judge issued an injunction against those provisions of the city's roomsharing regulations.