Hillary Clinton vs. Merrick Garland
The Democratic presidential candidate disavows Obama's SCOTUS pick.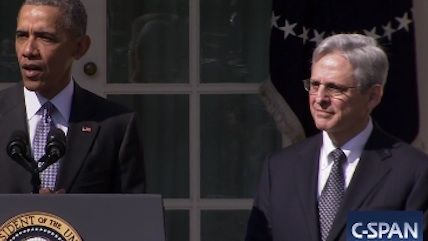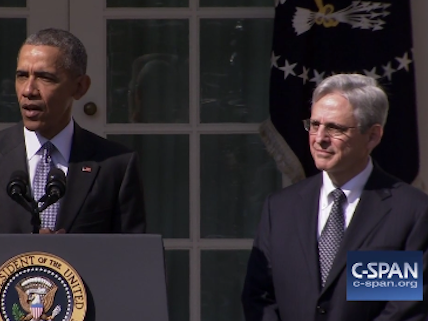 Poor Merrick Garland. First, Republican lawmakers refused to act on Garland's nomination to replace the late Justice Antonin Scalia on the U.S. Supreme Court. Now, with the presidential election less than two months away, Democratic candidate Hillary Clinton is dropping hints that if she wins Garland can kiss his SCOTUS chances goodbye forever.
The bad news for Garland came yesterday, reports Bloomberg, during a morning radio appearance by Clinton. "Clinton would 'look broadly and widely for people who represent the diversity of our country' if she has the opportunity to make 'any' Supreme Court nominations, she said in a radio interview that aired Thursday on the Tom Joyner Morning Show," Bloomberg notes.
The Garland nomination was never that popular among progressives and Clinton seems to think she can rally those troops into voting for her by disavowing Obama's pick. Why is Garland unpopular on the left? Although he has a reputation as a legal liberal, Garland has never written a major opinion on the hot-button issue of abortion. That silence has caused prominent abortion rights advocates to wonder about Garland's commitment to their cause. Other critics, meanwhile, have raised a different sort of issue. As one progressive pundit complained, "yet another white guy."
Furthermore, as I've previously noted, Garland's long record of judicial deference in favor of police and prosecutors, as well as his long record of judicial deference towards wartime executive power, "surely came as a disappointment to that segment of the Democratic big tent that still cares about civil liberties." But then again, that unhappy group already has Clinton's own dismal civil liberties record to worry about.
Related: Is SCOTUS a Good Reason to Support Trump? Libertarian and Conservative Legal Experts Weigh In