Lawmakers Offer Snowden Film Cross-Promotion with Report Blasting Him
House Intel Committee says he was no whistleblower.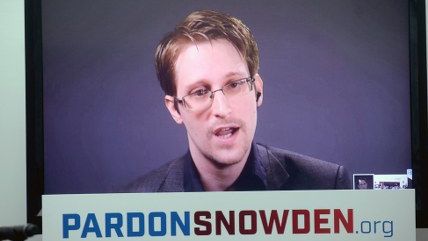 (Dennis Van Tine/UPI/Newscom)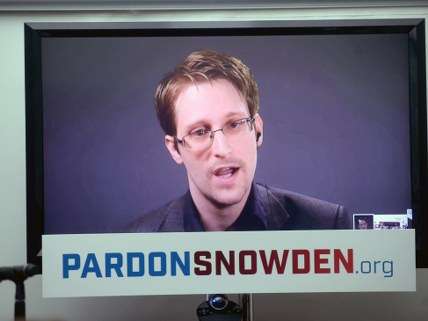 This is a movie promotion strategy like no other. Oliver Stone's retelling of Edward Snowden's surveillance whistleblowing, Snowden, hits the theaters Friday. There's a big push now to attempt to convince President Barack Obama to pardon Snowden and allow him to return home.
Ron Bailey made note of this new effort yesterday. My own cynical take is that Obama is only interested in correcting the overreach in prosecutions of citizens during previous administrations. He has demonstrated absolutely no interest in even remotely restraining the authority of his own Department of Justice in any way whatsoever. The "right people" are in charge. There will be no pardon coming.
Now, this afternoon, the House Intelligence Committee decided to wade into the world of film promotion by releasing a summary of a classified report extremely critical of Snowden. And it's a bipartisan critique. Every member of the committee signed a letter to Obama urging him not to pardon Snowden.
The report, a result of two years of investigation, concludes that Snowden was not a whistleblower at all and didn't attempt to properly bring problems with National Security Agency (NSA) snooping to lawmakers before snatching documents and fleeing the country. And the report makes it personal, accusing Snowden of feuding with coworkers and accusing him of lying about the reasons he left the Army (he says broken legs—they say "shin splnts") and lying about his education. Wondering what any of that has to do with whether his whistleblowing exposed illegal NSA surveillance? Keep wondering.
Read the summary of the House's report here. The full report is classified, so we have no actual foundation to evaluate the assertions presented in the summary. On Twitter, Snowden offered a handful of responses accusing the lawmakers themselves of misleading the public: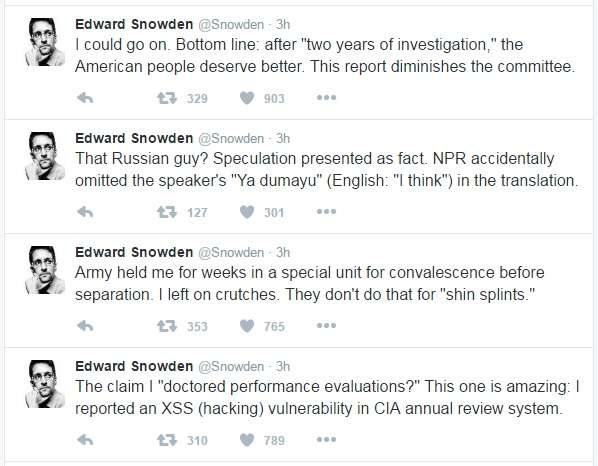 Advance reviews of Snowden are decidedly mixed. Maybe the spat will increase the film's profile? Reason's film critic, Kurt Loder, will be offering his take Friday morning.