The Future is Now: Chipotle (With Help From Google) Will Deliver Burritos Via Drone
Great accomplishment in the history of human flight, or the greatest accomplishment in the history of human flight?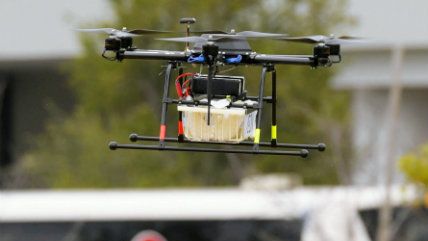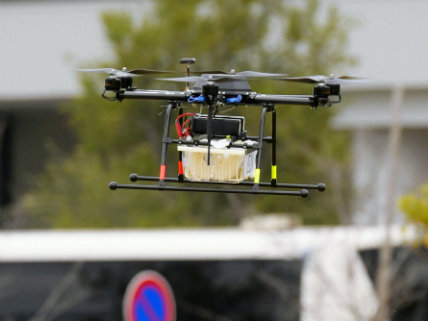 The Wright Brothers, Chuck Yeager and Neil Armstrong are about to have some company in the category of most incredible aeronautical achievements in human history.
Yes, drones will soon be delivering burritos at Virginia Tech University.
Alphabet, Inc., the parent company of Google, has teamed up with Chipotle Mexican Grill to bring the country's first ever (FAA-approved) test of drone-delivered food to Blacksburg, Virginia, later this month. Though the test will only last for a few short weeks, it seems to be a sure sign of the coming times when burritos, tacos, pizza and almost anything else you'd want to order as take-out food could be delivered via drone.
"It's the first time that we're actually out there delivering stuff to people who want that stuff," Dave Vos, who heads Project Wing, Alphabet's drone project, told Bloomberg.
The Virginia Tech project will mostly test the accuracy of drone-based deliveries in the real world. Self-guided drones that can "fly like a plane or hover like a helicopter" will deliver burritos from a Chipotle food truck, lowering the chow to hungry college students with a winch, Bloomberg reports.
Alphabet and Chipotle got special permission from the Federal Aviation Administration to conduct the test. As Reason has previously noted, the FAA's newly approved rules for commercial drones do not allow for deliveries of food because drones are not allowed to fly beyond the sight of their human operators. The federal regulations also prohibit drones from being operated above individual people or private property unless those people and property owners have agreed to allow the drone to do so.
For this round of tests, the drones will be fully automated but human pilots will be available as back-ups.
If all goes well, college students at Virginia Tech will get hot Mexican food and Alphabet will get valuable information to fine-tune their drone-based delivery systems.
For those of us who don't live or work at Virginia Tech, though, there's the hope that drone deliveries won't be far off into the future. Amazon is already experimenting with drone delivery in the U.K. and a subsidiary of Domino's Pizza in New Zealand is using drones instead of delivery drivers in the crowded city of Auckland.
"It doesn't add up to deliver a two kilogram package in a two-ton vehicle," Scott Bush, a general manager for Domino's Pizza Enterprises, told CNN Money in August.