Cop Who Didn't Shoot Black Man Fired for 'Failing to Eliminate Threat'
Ronald Williams had an unloaded gun the fired cop said he didn't point at him.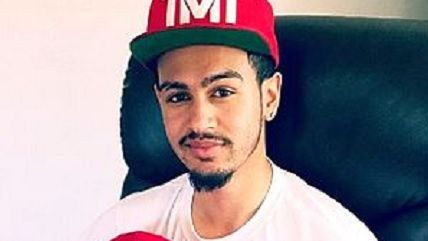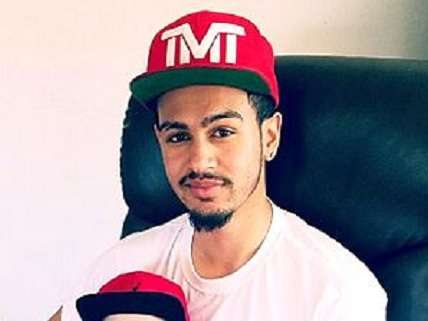 Stephen Mader of Weirton, West Virginia, a Marine veteran who served in Afghanistan, was fired by the police department after being involved in an incident in which he opted not to shoot Ronald Williams who had an (unloaded) gun that was not being pointed at Mader and who had told Mader to "just shoot" him, the Pittsburgh Post-Gazette reports.
After a domestic fight in May, Williams' former girlfriend, and the mother of his child, called 911 to report Williams was holding a knife to his neck and was suicidal. When she told Williams she had called police, she says he retrieved a handgun from his car and told her he would get cops to kill him.
When Mader arrived he tried to de-escalate the situation. He says he was informed by his training as a Marine to "see the whole person" as well as his police training. According to Mader, Williams was not pointing the gun at him, appeared to want to commit suicide-by-cop, and flicked his wrist to get Mader to shoot.
Unfortunately, when two other cops showed up, one of them shot Williams in the back of the head, killing him. The three cops were placed on routine administrative leave, and when Mader returned he was informed he was being fired.
His termination letter accused him of "failing to eliminate a threat" by not shooting Williams, as well as two other incidents—one in which he didn't report the death of an elderly woman who appeared to have died of a stroke (no charges have been filed and Mader was only one of three cops at the scene), and another in which he allegedly swore at a woman whose husband he arrested for disorderly conduct over a parking ticket.
Mader said he was not given an opportunity to explain the two incidents. He also did not show up for a June termination hearing where the decision was approved, and says the police chief told reporters all three officers were back at work just a day after Mader received his termination letter.
Mader insists the other officers were not unjustified in shooting Williams because they did not know what he knew. "Firing me for it, it's less of an eyebrow-raiser then to say the other officers are justified in what they did—which I think they were," Mader told the Post-Gazette.
The West Virginia Civil Liberties Union and Williams' family say they are investigating the incident on their own. Local and state police are also investigating, but will not even confirm whether they have audio or video footage of the shooting, which happened more than four months ago.