Climate Change Subpoenas Versus Free Speech
Constitutional rights threatened by the legal storms over global warming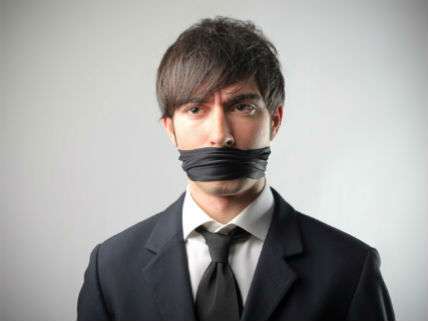 Climate change partisans are issuing subpoenas right and left in attempts to shut up their opponents. The first salvos were launched from the left when 20 Democratic state attorneys-general joined together at the behest of several environmental activist organizations to demand the oil giant ExxonMobil turn over 40 years of documents. New York Attorney-General Eric Schneiderman and Massachusetts Attorney-General Maura Healey are leading the legal campaign and ordered ExxonMobil to turn over all internal communications regarding climate change including all those related to various think tanks, academicians, lobbying groups who question the urgency of man-made global warming.
The Democratic attorneys-general have issued their subpoenas and civil investigatory demands on the pretext that they are investigating the possibility that ExxonMobil knowingly defrauded and misled investors and customers about how climate change will affect its business prospects. They also demand to know what was communicated to various skeptical public policy groups who they evidently believe could have been paid by the company to mislead policymakers and public about the dangers of climate change. ExxonMobil and some of the groups are fighting back arguing that the attorneys-general are engaging in a legal fishing expedition whose chief aim is to intimidate and thus stifle the free speech rights of those with whom they disagree.
In the meantime, Rep. Lamar Smith (R-Tex.), the chair of House Committee on Science, Space and Technology has issued subpoenas from his committee to Schneiderman and Healey as well as to nine environmental activist groups who evidently worked with both AGs to create the pretextual fraud investigation against ExxonMobil. Smith claims that the AGs and activists worked together to devise a strategy "to act under color of law to persuade attorneys general to use their prosecutorial powers to stifle scientific discourse, to intimidate private entities and individuals, and deprive them of their First Amendment rights and freedoms." Smith is demanding in the "interests of transparency" to see all documents relating to this plan exchanged between the AGs and the activists. The AGs and groups are refusing to cough up the demanded documents.
As this legal battle over who can say what about climate change in public as evolved, several Republican attorneys-general have filed an amicus brief in the federal district court for Northern Texas in support of ExxonMobil's motions to quash Healey's civil investigative demand. They note:
The Attorney General of Massachusetts is investigating Plaintiff's expressed opinions on the issue of climate change and those with whom they communicate about this subject. While vocal assaults from politicians, universities, professional societies, journalists, and others are a natural part of the discourse that accompanies free expression, the action by Defendant herein is of a different ilk. Here, a government official is using their law enforcement power to attack a company for expressing opinions, or asking questions, unpopular within their office or political constituency.
Yesterday, several constitutional scholars sent a letter to Rep. Smith arguing that his committee has no authority to bedevil the AGs and their activist friends in this matter. The scholars assert:
When UCS [Union of Concerned Scientists] and other organizations discussed their concerns about what they viewed as the apparently intentional distortion of climate science with state attorneys general and with each other, they were exercising their constitutional rights. The First Amendment guarantees, among other rights, the rights to speak freely, to petition the government, and to associate with others for the advancement of beliefs and ideas. The right to petition entitles citizens to communicate with their government bodies and officials to express ideas, hopes, and concerns. It incorporates the right to associate with others in a joint effort to convince the government to take particular actions. The right to associate, in turn, permits groups to associate freely and in private, so long as they are not engaged in subversive or illegal activity.

Your Subpoenas infringe the organizations' exercise of these First Amendment rights. The rights of association and petition are as fundamental and precious to our society as they are delicate and vulnerable.
And yet both climate change "alarmists" and "deniers" (their tendentious characterizations of each other) seem intent on trampling on those delicate and vulnerable rights.
Back in June, several Republican attorneys-general issued a dear colleauge letter to their Democratic confreres warning that subpoena wars could get out of hand. Specifically, they noted:
Once the government begins policing viewpoints, two solutions exist. The first solution is to police all viewpoints equally. Another group of Attorneys General could use the precedent established by the "AGs United for Clean Power" to investigate fraudulent statements associated with competing interests. The subpoenas currently directed at some market participants could be met with a barrage of subpoenas directed at other market participants.
Well, that's where we are now. Who needs mere science when you've got lawyers?